Marcel Harmann is the Head of the SEBAversity, a non-profit educational platform in the field of blockchain technology, digital assets, and cryptocurrencies through online and offline content, at SEBA Bank in Switzerland, an Entrepreneur and Ph.D. Researcher in Computer Science. He has ten years of experience in the business field. In this interview, we will explore how Switzerland has embraced and adopted the blockchain technology and cryptocurrency as another means of payment method and hence has gained the title as the Crypto Valley. The towns Zug and Lucerne were the first place to evolve blockchain and cryptocurrency education programs in universities, especially the Lucerne University of Applied Science and Art. Mr. Harmann is introducing the implementation of blockchain-related majors and studies at the Lucerne University of Applied Science and Arts, and how SEBAversity has become a partner that combines practice-oriented expert knowledge with academic research. The education of blockchain technology and cryptocurrency has become a focal point in many countries, and its scale is getting larger every day.
Interview Date :13th May 2020
The Lucerne University and SEBA Education Collab Project
I have a background in finance, and I worked with a major Swiss bank for some years before I decided to become an entrepreneur. I have been in nearly every position you can think of, from founder to an investor to board member, and through that experience, a passion for technology awoke within me.
I came into the blockchain field rather early, but back then, it was more like a side hobby. That was until the ICO boom came where startups started to settle their fundings with an ICO.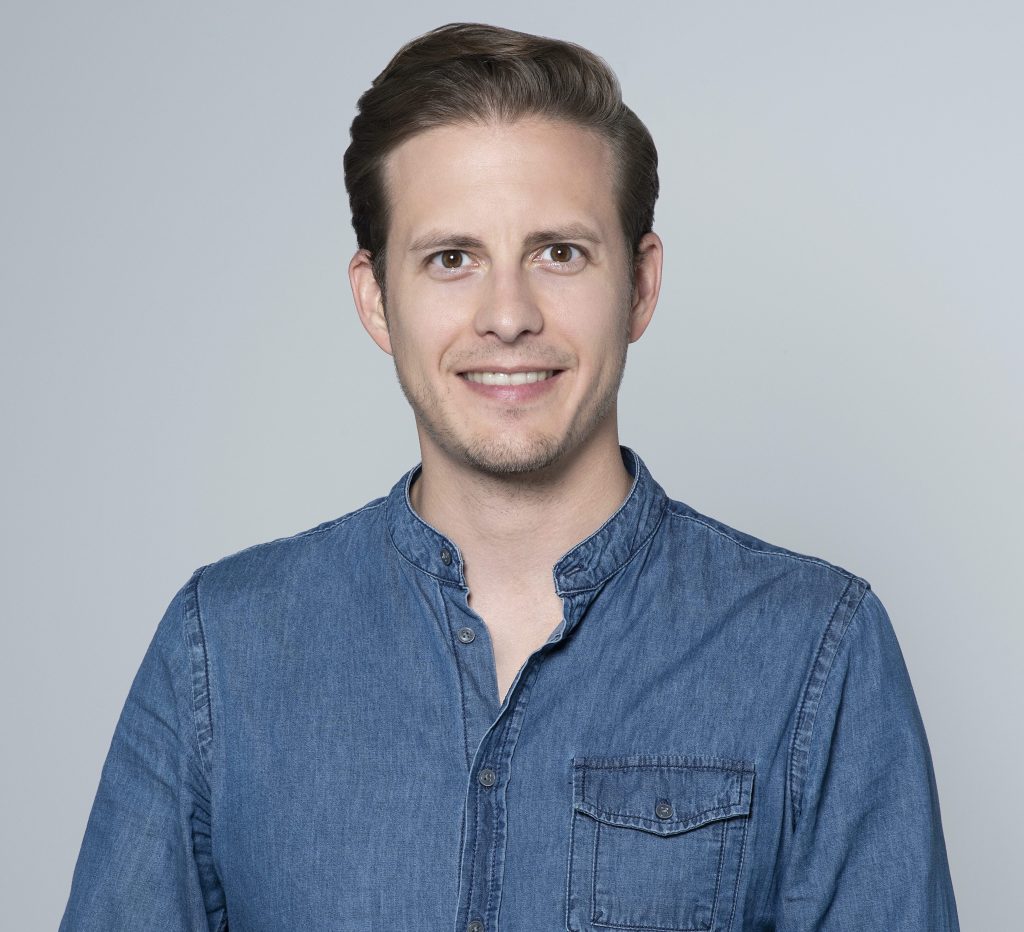 Marcel Harmann
That caught my attention, and I became interested in the technology itself, and so decided to focus now my whole career in that direction. I shifted towards cryptocurrency and blockchain technology and FinTech. Currently, I am pursuing a Ph.D. in computer science, blockchain, and FinTech.
At the same time, I am working at The Lucerne University of Applied Sciences and Arts as a Course Manager, and at SEBA Bank as their Head of SEBAversity. At the university, we have further education for blockchain, and we are currently working on setting up another course called Direction of Cryptocurrencies.
I am responsible for the course agendas, for example, what is being taught in those courses, updating the syllabus, and everything that comes with it together with Prof. Dr. Georges Grivas. I try to keep myself updated at what is going on in the world in the blockchain and crypto sphere.
Crypto Paradise – The Crypto Valley
When you are at train stations in the town Zug, you can buy train tickets as well as cryptocurrencies there. There are ATMs all around the town and across the crypto valley in Switzerland that are proper ATMs for cryptocurrency.
The people who are working here in Switzerland do not only see the towns Zug and Lucerne as the crypto valley but also Zurich that is a 30 min drive from Zug. We still are a small country, so Lichtenstein also plays a significant role in pushing forward the blockchain and crypto technology and is only 1 hour of a drive away from Lucerne. We do not see each other as competitors, but rather we want to push this technology forward together.
Zug has gained recognition internationally due the government there having had a positive reaction to cryptocurrencies. The first bitcoin transaction for government service was conducted in Zug, and also voting on blockchain technology was implemented very early on. You can go to your government with a problem, and tell them what we as the people need from them, and the government will try to make it happen. It truly is a great service form a government to the people which is not seen in many places. I think there currently are around 700 blockchain companies employing 4 to 5 thousand people in the crypto valley in Switzerland. But the ecosystem is growing to the French parts Geneva and Lausanne.
Free Online Education for Everyone
As I work for SEBA Bank, my Ph.D. project is an applied study. This bank is one of the crypto two banks world-wide who received a banking license from the financial regulatory here in Switzerland. Normally, the banks are gatekeepers of knowledge, and they don't share their knowledge of, for example, how to accumulate or multiply money. However, we see that differently. We want to expand our knowledge and share it.
We have now launched the SEBA University online platform that gives education material for free. We have a work-in course where regular people and people from the community can join. We give proper lectures to get the people to understand that we are moving into a new paradigm of digital finance.
We also offer dedicated courses to corporations and banks, and also have partnerships where we can educate all workforces in big private banks. As the banks are noticing that the demand for digital assets is expanding, their workforce needs to be able to handle those products and understand the technicalities behind it. So, we have proper educational sessions that also give credits and points. That is a chance for them to get a grasp of how the future of finance looks like.
At the Lucerne University of Applied Sciences and Arts, we do have a bachelor's and master's degree, and within those, you can shift your focus to blockchain technology. We have serious lectures on distributed ledgers and technology. Even though we might not have a whole bachelor's degree dedicated only to the blockchain as the demand is not there fully yet, that might change soon. We already have had some discussions about it, but for now, it is in the IT or business IT courses.
Crypto Education Friendly Switzerland
In Switzerland, the government was always open-minded. In 2018, president Johann Schneider-Amman publicly stated that Switzerland should be a crypto nation. Governments are big bodies that take time for things to get done, but it moves here and that is a good thing.
When I joined, Prof. Dr. Georges Grivas was the one who initiated the first course within Switzerland. He has a great recognition of technologies that are becoming popular and relevant for the future. He decided to implement it rather early, and therefore was the first one. It was one of my major decision to join this university even though I had the opportunity to join many others. However,The Lucerne University of Applied Sciences and Arts was the first to implement blockchain and Crypto courses and is the longest-running university with such programs.
The Lucerne University of Applied Sciences is also the founding member of the crypto valley association (CVA) for me, being part of that ecosystem was very important to me. Recently, we came to the conclusion to launch a new course that goes into the direction of Finance & Cryptocurrencies. We are in the final steps. We believe that blockchain technology can block and disrupt many industries from governments to voting, supply chains, medical areas, and financial instruments.
We realize that now as we are here in Switzerland. We have a big banking industry, such as private banking, retail banks, global banks, etc. Blockchain technology is affecting finance a lot, and if not the most. That's why we see steady growing demand in the banking industry getting educated in the blockchain sector.
Further education for people who are working and taking additional studies on the side of their careers is also available. There is a wide range of courses and these are 6-month programs. We call them Certificate of Advanced Studies. To join those courses you need to have a higher education like a bachelor, or a master's degree plus working experience. The people in those courses usually are in management and middle management positions, and now they want to deep dive or shift their focus and career in another direction. It's like a big ecosystem of education here in Switzerland. There we have created the most sought courses about blockchain and crypto technologies.
Interviewer , Editor : Lina Kamada
【Disclaimer】
The Article published on this our Homepage are only for the purpose of providing information. This is not intended as a solicitation for cryptocurrency trading. Also, this article is the author's personal opinions, and this does not represent opinion for the Company BTCBOX co.,Ltd.