DappRadar has become the starting point for decentralized application (dapp) discovery and acts as a distribution channel for dapp developers that are looking to reach new consumers. The term "dapp" is an abbreviation for decentralized application. These applications look exactly like any other app on your mobile device. Skirmantas Januskas is the CEO and the co-founder of the service operating since 2018. Before the founding of DappRadar, he was a software engineer. After Discovering Smart contracts and the potential of cryptocurrencies and blockchain technology, he and his co-founder undertook a weekend project which turned out to be a successful dapp data aggregator.
Skirmantas Januskas (CEO, Co-founder)
Interview Date : 29th June 2020
Interview with Skirmantas Januskas
A Successful Weekend Project
I am Skirmantas Januskas, the CEO and the co-founder of DappRadar. We started DappRadar at the beginning of 2018, so it has been a little over 2 years now. I joined the dapp space in late 2017, much later than many people. It has been fun to see this space grow massively in the past 2 years. The reason we founded DappRadar was that there was nothing like this service available. No space or platform would show or tell you how many dapps there are, how many active users there are, or what the volumes of different dapps are. Thus, we wanted to display that and the ball started rolling from there.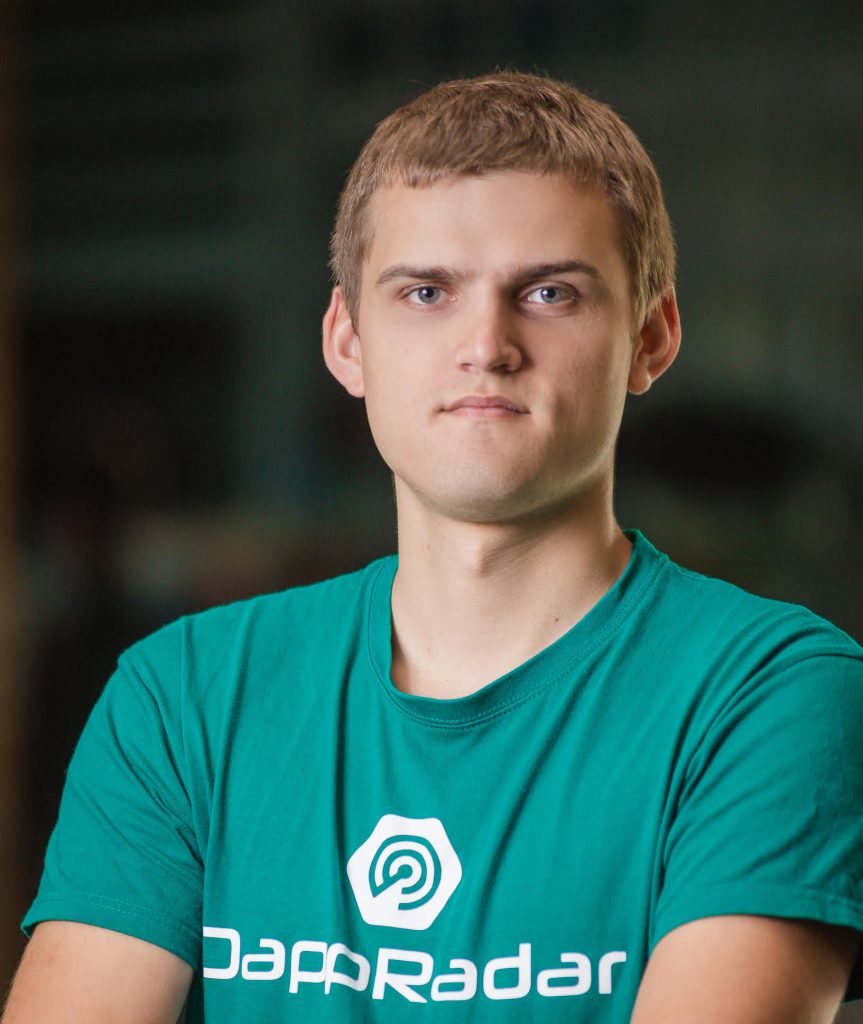 Skirmantas Januskas
I and co-founder Dragos Dunika built it in a very short time. It was more like a weekend project, however, now it has grown into something much bigger.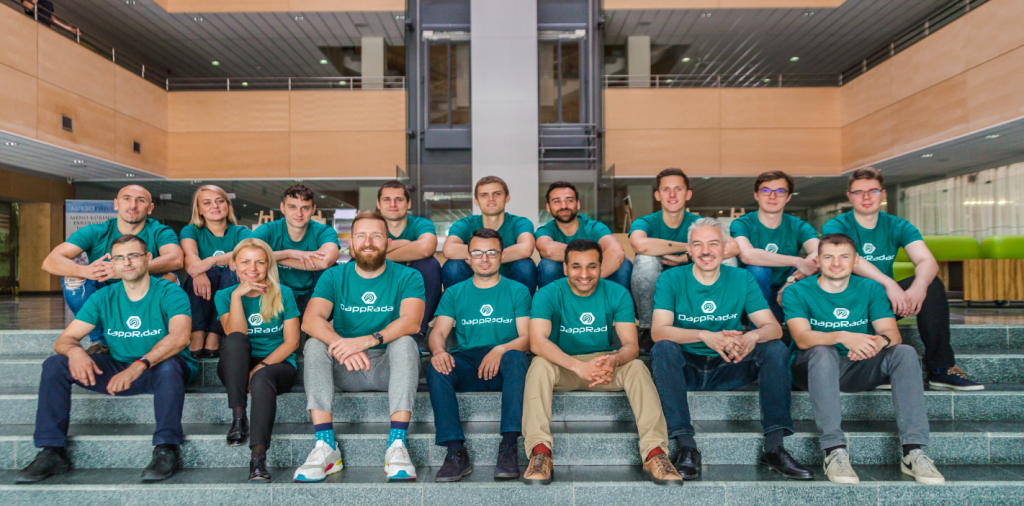 We have around 30 staff members in our team with a mixture of backgrounds. Our team includes people with roots from the UK, China, Russia, and Lithuania. We are eager to expand diversity even more. Our headquarters in Kaunas, Lithuania has become a really international space, and many of our users are from America, Europe, and China.
Start of Business Right After Discovery
I came to know about cryptocurrencies at almost the same time I started the DappRadar project with Dragos; just 2 months after I discovered it, we started building the platform. As a developer, looking at smart contracts blew my mind. I thought that it was going to become something really big one day. That is when I started looking into the mechanisms and functions of dapps and how they worked. Thus, very naturally, the question came to my mind; how can I measure or decide which dapps I should trust and which ones are dead dapps that I need to avoid?
Waves of Hypes and Fades
When we started DappRadar, it was the time CryptoKitties got really popular. The hype eventually faded and we tracked everything from there. We saw that waves were coming, and with that, I mean "different apps gaining popularity for a certain time and then fading". We were officially disclosing unique information, data, and insight to people about the different dapps. That is exactly what we want to keep on delivering.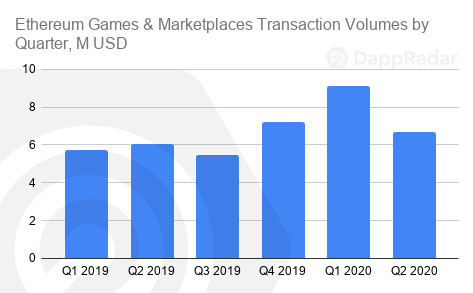 Lithuania is Europe's Crypto Hub
I am not sure about the exact number of crypto users in Lithuania, but it has become an innovation hub for cryptocurrencies in Europe. During the ICO phase, we were very active participants in the scene. Lithuania was the 3rd country after the US and China that raised most capital investments for ICOs in the world, and there are still big ICO projects in Lithuania. It is not possible to pay wages in BTC or digital currencies as of yet, but we are looking forward to that day coming.
For the smaller countries in Europe like Lithuania, Latvia, and Estonia, it will be in their favor to embrace blockchain technology and cryptocurrencies. We are code and data-driven countries, and that is the only resource we have. We don't have resources like oil, or gold, but we have data, and everybody has access to data. That is our opportunity to grow economically as a country.
Popular Dapps
The types of dapps are changing as their waves come and go. Among the game dapps, Splinterlands running on Hive is one of the dapps that is popular right now, and easy to get into. The next would be the game PROSPECTORS which is by far the deepest game on the EOS protocol.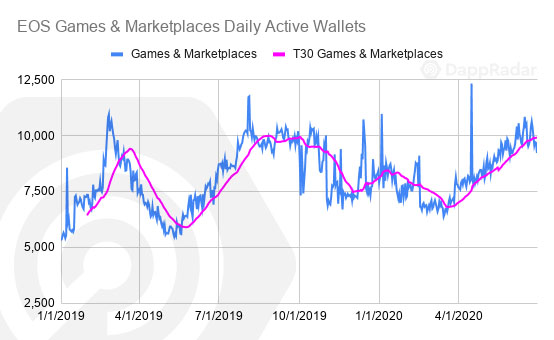 EOSゲーム&マーケットプレイスの毎日のアクティブウォレット数
Another dapp showing an impressive user base would be Steemit and CryptoPunks showing some truly impressive volumes. Compound, a DeFi dapp has great volume as well, but all the dapps change very fast in this space, so it is hard to say what the futures will look like for these dapps.
In this space, as of now, there are already more than 3500 dapps, and it is growing every day. Sometimes we see 100% growth in a week, and other weeks we see 1000% growth. This all depends on what kind of dapps we are talking about. If we are talking about high-risk dapps that are most of the time just copycat versions of already existing ones, the longevity is very short-lived even if they do attract a lot of hype.
Our Goal for Dapps Aggregation
Since the beginning, the goal has been to provide accurate and transparent data. That is why we often have conflicts with developers about us showing a smaller number of user and volume data rather than what they say they have on the blockchain. Our job is to detect which data is real, which is generated by humans, which are made for soliciting purposes, and what data is out there only for data manipulation. Right now, the biggest dapps on our platform have 6 thousand users daily. Although, We have seen cases where some dapps declare they have 40000+ users, and we don't believe that's true, know that it is not true, and that is what we have shown to the users. That is the bigger challenge we have to overcome. We want to detect those bad actors, throw them out, and provide accurate data.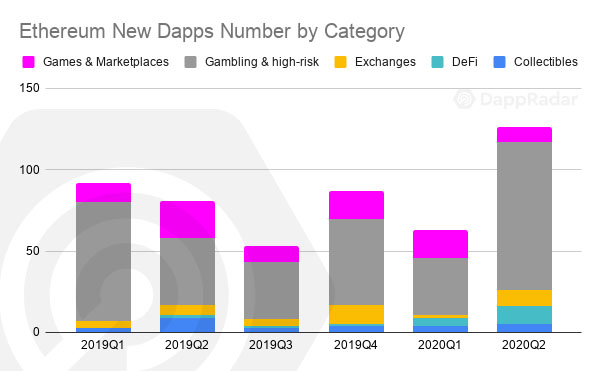 Developers Choosing Dapps
Developers are choosing dapps based on several factors. For example, what kind of app you are trying to build, how fast does it need to be, how secure it needs to be. If you answer those questions you will get an answer. If I would build a finance dapp, then I would choose Ethereum because they already have a strong foundation, a big community that can help you and helps generate a stable platform. Also, we cannot forget that developers sometimes get paid by blockchains to develop, so that can also be a reason. However funding such projects, especially in Lithuania compared to the rest of the world, is quite hard.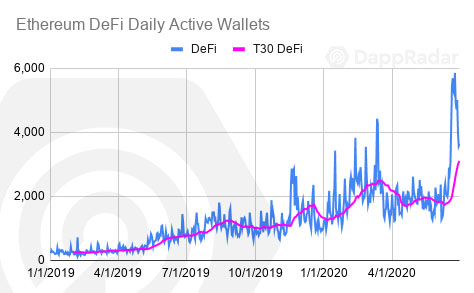 3 Kinds of Visitors
We have 3 main types of visitors. The first type is just there to look at our content, the different dapps and just to explore. The second type comes to our homepage for work; to write articles about the different types of dapps that we have listed using the information that we provide. The last type of visitors is the ones who know what they want, and what they are looking for which is very interesting. Sometimes we can see a big number of our users go straight to certain categories, find the dapps they are looking for very quickly and access them. They do not waste any time and are on our page for a very short amount of time.
Buy, Sell, Trade in Games is the Future
As a former gamer, I spent years and years playing games. It is tough when you quit because you invest so much money and so much time, but in the end, when you quit you are left with nothing. Looking at a more scalable example, a little over 1 year ago there was a Fortnite tournament in New York. There is no other way to earn money from Fortnite besides being an esports player, and the prize was around 40 million US dollars. Fortnite has millions of users, but in such tournaments, only 40 to 50 people win prize money, and that is not fair. Imagine if a user of fortnight could buy and sell fortnight currency, or trade opening up many more financial opportunities for the users.
Interviewer , Editor : Lina Kamada
【Disclaimer】
The Article published on this our Homepage are only for the purpose of providing information. This is not intended as a solicitation for cryptocurrency trading. Also, this article is the author's personal opinions, and this does not represent opinion for the Company BTCBOX co.,Ltd.