MintGox is a gaming platform and new style of esports tournament created by Simon Cowell, CEO, and Co-Founder of ZEBEDEE; game developer Jack Everitt, CEO of THNDR GAMES; Christian Moss, Co-founder of ZEBEDEE; André Neves, CTO and Co-Founder of Zebedee; and, Desiree Dickerson, VP Business Operations at Lightning Labs. MintGox, a play-off of "Magic Internet Gathering", is a socio-economic movement for experimenting with the future of virtual interactions and digital currency. In its current iteration, MintGox hosts monthly events that showcase games built on bitcoin and the Lightning Network. The event typically features one main esports tournament with multiple rounds of gameplay, and then several "side events" that showcase games built on bitcoin.

In this interview, Jack Everitt, Christian Moss, and Desiree Dickerson talk about the creation of the Magic Internet Gathering, the shift to a virtual new world, and the future of the event.
Interview Date : 29th July 2020
Interviewer: Lina from BTCBOX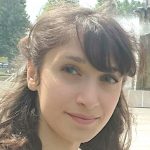 Do you think some people come to this platform with the only intention of getting coins?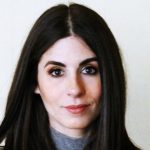 People get so pumped to win just 10 satoshis!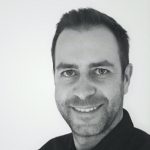 It is strange that if you put a little money into a game, the excitement becomes something else. For example, if you play poker with friends, it gets much more exciting when you put a little money into the game.
In the last online event, there was a person who came last, so he did not win any price. Yet, he said "I won 70 satoshis, so I did win nothing", and I thought it was just amazing. Fortunately, with the Lightning Network, you can do small transactions if you want to.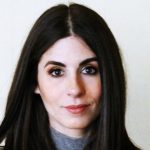 I have been talking to a couple of people, and they say the best thing about the games is, even if you win small amounts, the coins have value. People love winning real value, even if it is just 100 satoshis or a few cents. If you are an advertiser, and you are paying 100 satoshis per player to advertise in a game, it will pay off. Some players will convert to become their customers, and they will get a certain percentage of what they paid back. Eventually, some players might even purchase their products in-game! Hopefully, as MintGox grows, that percentage grows as well.
Also, these fractional winnings can convert to a much larger return on investment. If you are paying a fraction of a penny per customer, but acquire players are spending even $5 on your products, is a pretty good return on investment.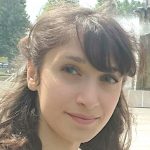 Who is funding the money pool for those games?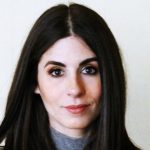 For MintGox, a lot of it is sponsorship, and we are still figuring out how to move forward. In the beginning, we just wanted to create a platform to feature these games and get people to get excited about this use case. We all have our full-time jobs, and this was supposed to just be a fun project. However, we are seeing a lot of interest from companies who want to advertise on the platform now. In the beginning, it was only sponsorships where people would do it from the kindness of their hearts and desire to support the community, and they would donate money. But now sponsors are interested in the advertising model, and it has been how we have grown the prize pool for all these games. The more sponsors/advertisers we have, the larger we can make the prize pools, which ideally will attract more people to the events. Right now, we are doing a lot of in-game advertisements, like billboards on race tracks and in the custom VR worlds. But we have also created a pitstop station for Bitrefill, where players can stop at and "refuel" on satoshis. Those satoshis can then be used to launch at opponents, as Chris mentioned before, or they can simply be stacked! But it is an effective way to get users to engage with a brand. We are still experimenting with different marketing methods, and this advertising model is one of them.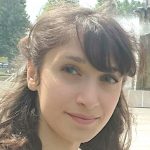 How is MintGox contributing to other industries?
I think Bitcoin in itself is kind of an investing paradox. By investing in it, you can make Bitcoin stronger, and that will help everybody. So, an investor may invest in a specific company to get a revenue share from the profit the company makes. However, if that company is a Bitcoin company and is trying to make Bitcoin better, and to raise its price, the better it is. I feel that the investors and advertisers I have spoken to are not only interested in getting a short-term profit. They are also very interested in the long-term strength of Bitcoin. I think that is one of the reasons why they want to invest in it. It is also to help the ecosystem. They know that if Bitcoin becomes more popular, stronger, and more stable, then it will pay off dividends in the future.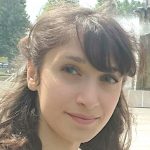 Before MintGox, how did you help people get on Bitcoin?
My game back in 2013 was very similar to Jack's style game. I did not have any advertiser at that time. I had a donation address on Reddit saying, "If you want to help people get into Bitcoin, any Bitcoin donated to this game will contribute to that". For the first 6 months or so, I received 1000s of dollars donated just because people wanted to make Bitcoin go mainstream. It did not make it go mainstream through that game, but it made people learn about Bitcoin and onboarded many new users.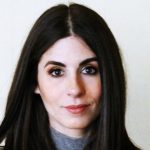 I think that is a trait everyone in this community has in common. You have to understand this trait to be part of the Bitcoin community. No one operates in isolation, no one should either, because no one is going to succeed in isolation. We need more people using Bitcoin and the Lightning Network, and that is how everyone, the entire community, ultimately succeeds.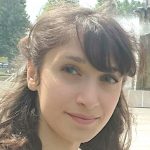 What is the format of MintGox?
The format is one monthly event. It includes the main event, which is an esports style tournament that has qualifiers to participate in. There are also other games that everyone can take part in and win satoshis, like Bitcoin Bounce, Sats Stacker, and Sarutobi. For the past few events, it has been a Bitcoin Rally tournament. The audience can view a live-stream of the event and check who is winning or losing. The audience can pay some satoshi they have won from the other games, and they can pay for a powerup to drop into the actual game for the players. So, the audience can participate and influence the game.
We also have a VR party around the event at the MintGox Arena. People who have a VR headset can join a VR MintGox studio. Recently we also have been showcasing Bitcoin art in VR, so we have a Bitcoin VR museum. It is like a Bitcoin theme park. In the future, we hope to try and enable people to participate in VR.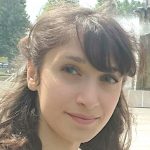 How would you like to go forward from now on?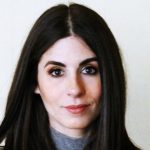 I think that there is so much opportunity here. We all have been more than lucky with this project. For us, it is side-thing, and we can let it evolve naturally instead of trying to push it to be something that it is not. We are reacting to what participants and viewers want and creating, developing, and building around that. We are experimenting with different advertising and sponsorship models right now, and that is exciting. I think it will get more interesting when we start in-person conferences and events again. However, we still want to keep on growing virtually as well and let the MintGox platform grow. I hope we can pair the in-person events and the virtual events so that people from everywhere can participate in one way or another.
I have a lot of grand ideas, including VR, but I probably would like to keep it simple with the games and development, get people who are not Bitcoiners into this space, and focus on bringing them into MintGox as well. I would like to get more game developers developing games and build a stable gaming ecosystem that is consistent. I think there are many interested developers out there. That is how I see it growing for the future.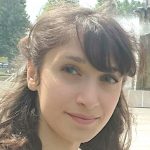 What kind of environment would you like to create for game developers.
There are different types of game developers. You have small indie game developers, and you have the ones who work in larger companies. Those two are very different. I suppose I would like to see smaller game developers being able to increase the revenue and their user base by adding Lightning and Bitcoin to it. I would like to see a self-sustaining ecosystem that will benefit those small studios. I would like to see the players feel like the games are better for them now, and that they can earn some value in the game. I have talked to game developers, and one of the things they mentioned is that it is very competitive. It is quite hard to get noticed, so hopefully, the MintGox could help with some small developers finding something different to stand out and have a chance.
Interviewer , Editor : Lina Kamada
【Disclaimer】
The Article published on this our Homepage are only for the purpose of providing information. This is not intended as a solicitation for cryptocurrency trading. Also, this article is the author's personal opinions, and this does not represent opinion for the Company BtcBox Co.,Ltd.