MintGox is a gaming platform and new style of esports tournament created by Simon Cowell, CEO, and Co-Founder of ZEBEDEE; game developer Jack Everitt, CEO of THNDR GAMES; Christian Moss, Co-founder of ZEBEDEE; André Neves, CTO and Co-Founder of Zebedee; and, Desiree Dickerson, VP Business Operations at Lightning Labs. MintGox, a play-off of "Magic Internet Gathering", is a socio-economic movement for experimenting with the future of virtual interactions and digital currency. In its current iteration, MintGox hosts monthly events that showcase games built on bitcoin and the Lightning Network. The event typically features one main esports tournament with multiple rounds of gameplay, and then several "side events" that showcase games built on bitcoin.

MintGox's first six months have demonstrated the growing success of this experiment. Beginning in the face of a global pandemic, MinGox initially served as a virtual platform for Bitcoiners and the cryptocurrency community. This was to gather in the absence of in-person events, and most importantly, play games with Bitcoin and earn it. But it is growing into much more than that. The esports style tournament is garnering incredible demand with stats that include 1,000 gamers online during the last event and over 15,000 lightning transactions throughout the event. Even more, the event series is attracting serious support in terms of sponsorships and advertising, showcasing a promising future for a circular in-game economy. Recent sponsors include Bitrefill, Fulgur Ventures, Puzzle ITC, Bitstamp, Digital Garage, Lemniscap, Nayuta, Bitcoiner Hanseikai, and LN Junkies, to name a few.
We did an exclusive interview with Desiree Dickerson before this interview. If you are interested in Lightning Labs, want to hear more about her story, please click here.
In this interview, Jack Everitt, Christian Moss, and Desiree Dickerson talk about the creation of the Magic Internet Gathering, the shift to a virtual new world, and the future of the event.
Interview Date : 29th July 2020
Interviewer: Lina from BTCBOX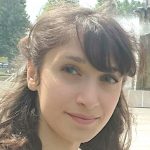 Please tell us about your background and experience?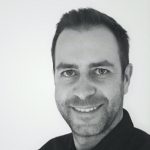 My history is mobile games. I have worked to develop games for others and my own games. For the past several months, I have been working on establishing a company that focuses on trying to develop Bitcoin games called THNDR GAMES. I remember getting into the Crypto space when the blockchain was 8 GB big, but I did not get into it right away. I started experimenting with it to understand what it was about.
I was living in Australia, and I was working for a company that developed applications. I was developing indie games on the side by myself. Then we had a client who came in and wanted our company to make a Bitcoin application. At that time, I had no idea what Bitcoin was, and I had to learn a lot about it for that. Then my coworker, who was a secret Bitcoiner, quietly turned around and was very educative about it. Later on, I was doing a game with another developer, and I thought it would be fun to put Bitcoin into it. So, I released a game where people would play it on iOS, and they could earn Bitcoin, which became relatively popular in the Bitcoin space. After that, I moved back to Japan and continued working with Bitcoin and gaming, full time. However, there were some scaling limitations in the early days. I developed some games, but they hit scaling issues making the Bitcoin fees too expensive and the system too slow. From there, I was looking forward to the Bitcoin Lightning Network to improve. Recently, I co-founded a company called ZEBEDEE with two other partners. On this platform, we are helping game developers use the Lightning Network and Bitcoin in their games. From that, we also helped create MintGox to showcase some of those games.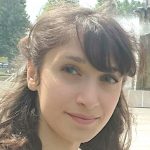 Originally, the idea came from Simon, the CEO and Co-Founder of ZEBEDEE. We had many in-person conferences planned, and we were going to showcase the games developed by the ZEBEDEE team by having gaming events and esport events at those conferences. However, due to the COVID-19 pandemic, all of these events were canceled. So, we decided to do something similar but online. We reached out to Desiree from Lightning Labs, and Jack, whom we already knew well. Then, we got a few other companies and projects from the Lightning space and decided to collaborate.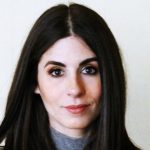 It was unfortunate that all the in-person events and conferences were canceled, but I am glad that we all connected and created this. Christian's team already had started playing around with gaming components for events like Bitcoin 2020 and the Magical Crypto Conference. I was helping gather some speakers in the Lightning community for a track at the Magical Crypto Conference. But I also wanted to hit on the Lightning gaming component because that is my favorite use case for Lightning. When events began being canceled, we needed to somehow continue the same forward progress, but virtually. I believe we were able to do it because all kinds of conferences and events shifted online, and some even to using VR. People began coming up with creative ways to still engage with the community, and MintGox grew out of that.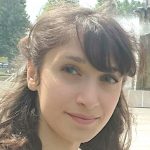 How did you guys work together when you are in different continents?
By not sleeping (lol). I think we all kind of knew each other vaguely through the Lightning community. Finding time was a little tricky, but everybody was at home during quarantine, and it was easier to work together that way. Nobody had any plans. We weren't going out, and all events, etc. were canceled, so it gave us the time. At ZEBEDEE, we had spent the last few months developing a Pokemon Go-style Lightning game, but that would not work in a COVID-19 environment. So, we were somewhat forced to develop games for the MintGox online platform. It was quite busy, but luckily, we had a lot of free time.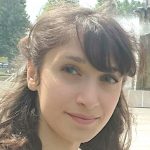 How has MintGox grown ever since the platform has been out?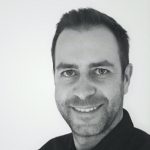 I think it has grown virally. Twitter has been an integral platform for promoting MintGox, and to allow us to reach as many eyes as possible. We are just trying to do something new each time, so every month the competitions, events, and content are different. By creating such different content, it makes a reason for people to come back. I think it is also the fact that more and more people are trying out Bitcoin with games on the Lightning Network. It is the easiest, fastest, and most fun way to earn satoshis.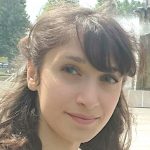 Is it hard to join the platform and play the games?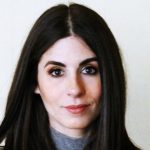 There is a whole set of issues with ease of access when it comes to Lightning and Bitcoin wallets. That is something that, as an industry, we are trying to tackle. However, I think in gaming specifically, ZEBEDEE has a lot planned to lower the barrier to entry, especially for gamers.
The gaming approach makes it easier to learn about Bitcoin and Lightning. People, especially Gen-Zers, understand that they are winning these small satoshis that are a real currency, not a fake, the centrally controlled in-game currency. I think that is a huge draw for players. They understand that this is real, and then they are forced to learn "what is this that I am earning?" or "how do I use it?" "how do I get this out of the game and start spending it?" At this moment it is not a seamless experience, but I believe it is a very compelling approach to onboarding new users.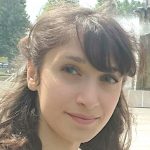 Will Bitcoin replace esport coins?
Some platforms have their esport currencies, but I feel there are limitations there. Because Bitcoin is a global currency, and games do not have to ask permission to use it, any game can choose to accept Bitcoin without permission. So, it would be easier for projects to adapt and innovate on it. I do not think it will completely replace esport coins, but I think we are creating a small global network that will keep growing.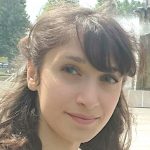 How has the user volume changed since MintGox was established?
Currently, MintGox is showing some steady growth. We have a couple of projects planned for this year, and a couple of companies are planning to join our platform. By welcoming them on board, I think we will see a much higher user base playing the games. The model of MintGox at the moment is to try to make it simple for people to get involved who are not familiar with it. I think it is a nice onboarding mechanism, and the fact those satoshis can be used in other games, or they can be used to purchase a cup of coffee, for example, is powerful – it is a universal currency. As we bring more sponsors on board, and we get a larger pool of prize money, I think we will see a lot of players coming to MintGox to win Bitcoin. And they will be somewhat forced to onboard Bitcoin. This is just a very simple way for people to learn about and get familiar with Bitcoin. This is also an option for people who do not want to buy it but just want to learn and earn. That is why I think this is the simplest way for normal people to get started with Bitcoin, as it is so low risk.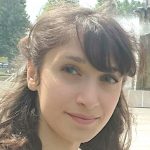 How do you receive Bitcoin through a game?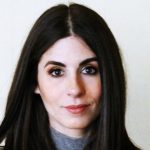 It is a quite simple model. We have sponsors who sponsor the events, and they supply a pool of Bitcoin. The users do not need to have Bitcoin. They can start playing the game and the game will recommend a wallet for them to download. They will play the game and they will earn some satoshis'. Then, they will scan a QR code, and just get the satoshis'.
In return to the sponsors, we place advertisements throughout the events. This could be on billboards, on a race track, a physical structure, or some interactive piece in VR, or in a way to get exposure to the gamers and streamers. Ideally, there is a conversion from the event to the sponsor. For example, the Bitrefill station at our last event gave out satoshi coins to racers who made a pit stop there. You could simply save those sats, or use them to launch at your opponents! But ideally, those sats and any sats that you won at the event, you could cash out at Bitrefill! Creating a little circular advertising campaign.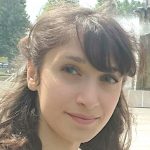 What wallet should be used?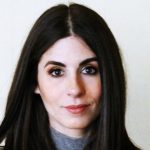 ZEBEDEE is doing a lot of great work thinking about what a wallet should look like that is optimized for gamers. Ideally, the users do not have a ton of extra steps to cash out their winnings.
That is the idea. I think a lot of other crypto projects are quite complicated. A lot of games will have NFTs, and you have to make a wallet yourself. Then you have to have a certain type of some cryptocurrency to take part, etc., It gets quite confusing, especially for someone new to this space. However, our concept is quite simple. You play a game, and you get some money sent to you. Back in 2013, when I did something similar to what we are doing now, I got a lot of messages from parents saying ''this is a great tool to teach our children about Bitcoin".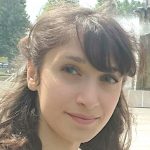 What other gaming platform has there been other than MintGox?
I think the main issue is that each game has its coins in a closed ecosystem, so this is where MintGox and Bitcoin become more attractive. I do not think that there have been that many. Originally, games with Bitcoin were created, and there were many of them, but the fees were too expensive. There was no good scaling solution at the time. So, a lot of people developing games went over to other chains. However, now that the Lightning Network is available, those gaming developers are gradually coming back. I think that MintGox is symbolic of the rise of the phoenix. It is coming back on Bitcoin, so hopefully, we will see more people using it from hereon.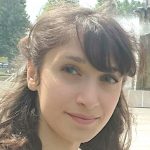 When did you come to create ZEBEDEE?
I was actually at the time in Japan and was working with a company to create something very close to ZEBEDEE. Unfortunately, it did not work out because the other co-founders of the company had a different vision. After that, I entered a Bitcoin gaming hackathon in San Francisco, and I developed a Lightning game concept. It was like a street fighter-style game where people could fight each other, and as they fought each other, they were streaming satoshis between each other. I managed to win the hackathon, and then I teamed up with Simon and Andre. We all had the same vision, and we had some interested investors, so we managed to launch ZEBEDEE in October 2019. ZEBEDEE is not a gaming company. We develop tools for game developers. However, we have started to develop game samples to show the developer what is possible with our technology. And once we had the sample games ready, we thought it would be great for people to play them. Originally, that was going to be at physical conferences, but due to the coronavirus, we switched to online. That is now what MintGox has become. A place where people can jump online and play some of the Zebedee games, Jack's games like Bitcoin Bounce, and some games from other Lightning developers.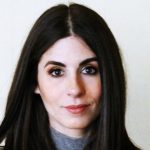 We want more people to create games. Once people start creating new games, we want them to use MintGox as a platform for promoting and testing out what they are building. We want to feature this work and help these developers get exposure, and ideally, grow the ecosystem of games built on Lightning. We are seeing more people coming to the platform and checking it out, playing around with it, and this is the first step of our goal.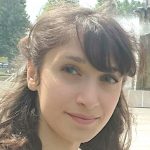 What kind of games are the most popular?
Jack's games are quite popular actually (lol)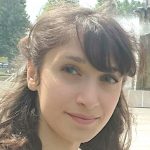 Jack, how do you create games that get people hooked on them?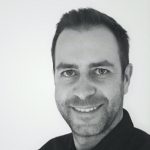 Well, in Bitcoin Bounce, I just tried to make a simple game and integrate Bitcoin in a simple way. You do not want a player to have to learn the rules of a game and how to use bitcoin at the same time. Getting them into the game loop quickly and then winning some satoshis seems to be enough to get people hooked!
Bitcoin Rally is a game we have made that resembles Mario Kart, which most people are familiar with. Most people know how to play Mario Kart, so we can explain it is a Mario Kart-style game with Bitcoin built ib. It has an online mode and an offline mode, and you can choose your car, like a ZEBEDEE car, a Bitcoin car, a BTCPay car, a wizard car, etc. So, you choose a car and a track, and you travel around the track and collect the coins. The fun part is that those coins are satoshi coins. If you come first place in the race, you get a larger price. The sats can also be weapons in the game, so you can throw the coins at other players and hurt them, creating a better chance of winning, but then you have less money, so people might hold on to their sats. Maybe in the future, we can do something more complicated than the games we have on our platform. For now, this is a fun and easy way to onboard people, and get them to understand Lightning and Bitcoin.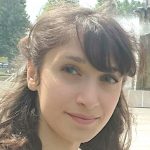 Where do you get your inspiration from?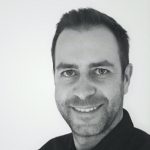 I am inspired by the 80s and 90s. This was an era I grew up in. The music and imagery from those periods often inspire me.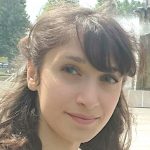 Do you think some people come to this platform with the only intention of getting coins?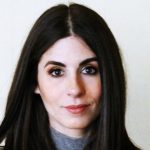 People get so pumped to win just 10 satoshis!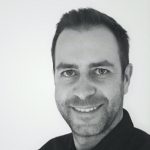 It is strange that if you put a little money into a game, the excitement becomes something else. For example, if you play poker with friends, it gets much more exciting when you put a little money into the game.
In the last online event, there was a person who came last, so he did not win any price. Yet, he said "I won 70 satoshis, so I did win nothing", and I thought it was just amazing. Fortunately, with the Lightning Network, you can do small transactions if you want to.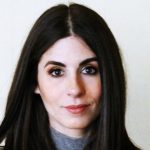 I have been talking to a couple of people, and they say the best thing about the games is, even if you win small amounts, the coins have value. People love winning real value, even if it is just 100 satoshis or a few cents. If you are an advertiser, and you are paying 100 satoshis per player to advertise in a game, it will pay off. Some players will convert to become their customers, and they will get a certain percentage of what they paid back. Eventually, some players might even purchase their products in-game! Hopefully, as MintGox grows, that percentage grows as well.
Also, these fractional winnings can convert to a much larger return on investment. If you are paying a fraction of a penny per customer, but acquire players are spending even $5 on your products, is a pretty good return on investment.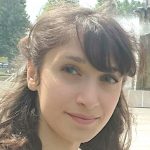 Who is funding the money pool for those games?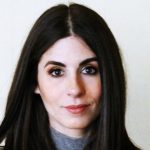 For MintGox, a lot of it is sponsorship, and we are still figuring out how to move forward. In the beginning, we just wanted to create a platform to feature these games and get people to get excited about this use case. We all have our full-time jobs, and this was supposed to just be a fun project. However, we are seeing a lot of interest from companies who want to advertise on the platform now. In the beginning, it was only sponsorships where people would do it from the kindness of their hearts and desire to support the community, and they would donate money. But now sponsors are interested in the advertising model, and it has been how we have grown the prize pool for all these games. The more sponsors/advertisers we have, the larger we can make the prize pools, which ideally will attract more people to the events. Right now, we are doing a lot of in-game advertisements, like billboards on race tracks and in the custom VR worlds. But we have also created a pitstop station for Bitrefill, where players can stop at and "refuel" on satoshis. Those satoshis can then be used to launch at opponents, as Chris mentioned before, or they can simply be stacked! But it is an effective way to get users to engage with a brand. We are still experimenting with different marketing methods, and this advertising model is one of them.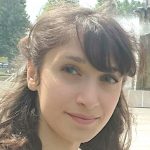 How is MintGox contributing to other industries?
I think Bitcoin in itself is kind of an investing paradox. By investing in it, you can make Bitcoin stronger, and that will help everybody. So, an investor may invest in a specific company to get a revenue share from the profit the company makes. However, if that company is a Bitcoin company and is trying to make Bitcoin better, and to raise its price, the better it is. I feel that the investors and advertisers I have spoken to are not only interested in getting a short-term profit. They are also very interested in the long-term strength of Bitcoin. I think that is one of the reasons why they want to invest in it. It is also to help the ecosystem. They know that if Bitcoin becomes more popular, stronger, and more stable, then it will pay off dividends in the future.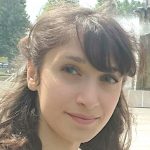 Before MintGox, how did you help people get on Bitcoin?
My game back in 2013 was very similar to Jack's style game. I did not have any advertiser at that time. I had a donation address on Reddit saying, "If you want to help people get into Bitcoin, any Bitcoin donated to this game will contribute to that". For the first 6 months or so, I received 1000s of dollars donated just because people wanted to make Bitcoin go mainstream. It did not make it go mainstream through that game, but it made people learn about Bitcoin and onboarded many new users.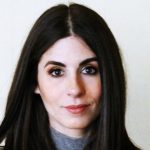 I think that is a trait everyone in this community has in common. You have to understand this trait to be part of the Bitcoin community. No one operates in isolation, no one should either, because no one is going to succeed in isolation. We need more people using Bitcoin and the Lightning Network, and that is how everyone, the entire community, ultimately succeeds.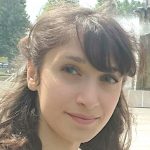 What is the format of MintGox?
The format is one monthly event. It includes the main event, which is an esports style tournament that has qualifiers to participate in. There are also other games that everyone can take part in and win satoshis, like Bitcoin Bounce, Sats Stacker, and Sarutobi. For the past few events, it has been a Bitcoin Rally tournament. The audience can view a live-stream of the event and check who is winning or losing. The audience can pay some satoshi they have won from the other games, and they can pay for a powerup to drop into the actual game for the players. So, the audience can participate and influence the game.
We also have a VR party around the event at the MintGox Arena. People who have a VR headset can join a VR MintGox studio. Recently we also have been showcasing Bitcoin art in VR, so we have a Bitcoin VR museum. It is like a Bitcoin theme park. In the future, we hope to try and enable people to participate in VR.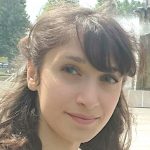 How would you like to go forward from now on?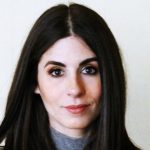 I think that there is so much opportunity here. We all have been more than lucky with this project. For us, it is side-thing, and we can let it evolve naturally instead of trying to push it to be something that it is not. We are reacting to what participants and viewers want and creating, developing, and building around that. We are experimenting with different advertising and sponsorship models right now, and that is exciting. I think it will get more interesting when we start in-person conferences and events again. However, we still want to keep on growing virtually as well and let the MintGox platform grow. I hope we can pair the in-person events and the virtual events so that people from everywhere can participate in one way or another.
I have a lot of grand ideas, including VR, but I probably would like to keep it simple with the games and development, get people who are not Bitcoiners into this space, and focus on bringing them into MintGox as well. I would like to get more game developers developing games and build a stable gaming ecosystem that is consistent. I think there are many interested developers out there. That is how I see it growing for the future.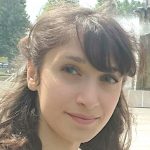 What kind of environment would you like to create for game developers.
There are different types of game developers. You have small indie game developers, and you have the ones who work in larger companies. Those two are very different. I suppose I would like to see smaller game developers being able to increase the revenue and their user base by adding Lightning and Bitcoin to it. I would like to see a self-sustaining ecosystem that will benefit those small studios. I would like to see the players feel like the games are better for them now, and that they can earn some value in the game. I have talked to game developers, and one of the things they mentioned is that it is very competitive. It is quite hard to get noticed, so hopefully, the MintGox could help with some small developers finding something different to stand out and have a chance.
Interviewer , Editor : Lina Kamada
【Disclaimer】
The Article published on this our Homepage are only for the purpose of providing information. This is not intended as a solicitation for cryptocurrency trading. Also, this article is the author's personal opinions, and this does not represent opinion for the Company BtcBox Co.,Ltd.