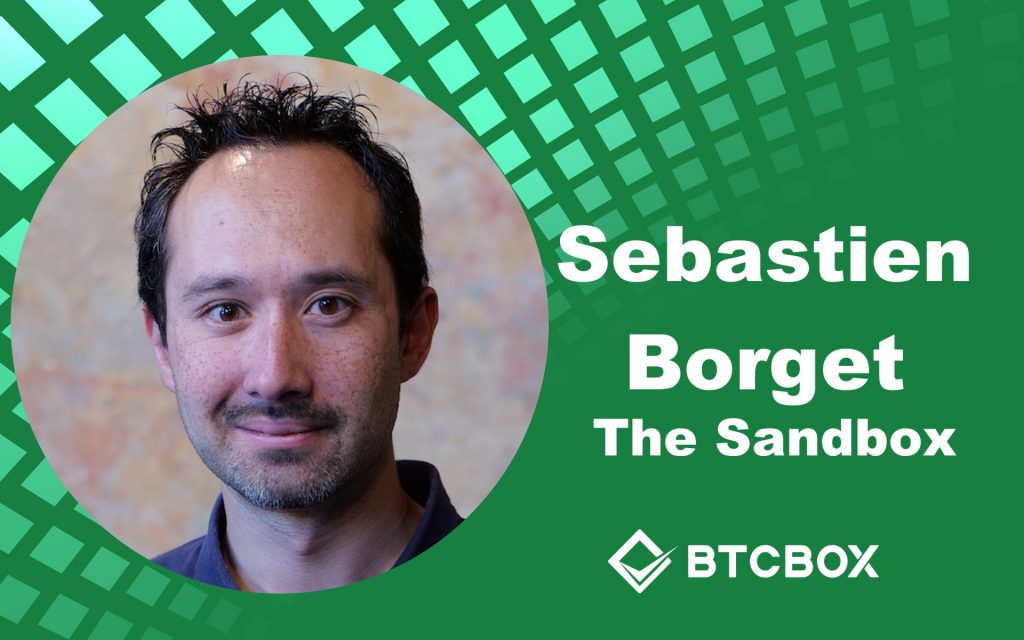 Sebastien Borget is COO and co-founder of The Sandbox, a virtual gaming world on the Ethereum blockchain. The Sandbox is a place for players and creators to earn and make assets, experience games, and monetize through the use of blockchain technology by using the non-fungible token, SAND.
Interview Date :1st December 2020
Sebastien Borget (All Interviews)
Evolution of The Sandbox
The first version of The Sandbox launched in 2012, and its sequel launched in 2016. Today, with a total of 40 million installs on mobile, we have a massive community with up to 1 million monthly active users who share 70 million creations in the cloud. Over the years, we have become quite experienced working with IPs and brands, and we have created games for Peanuts, Garfield, Adams Family, etc. Even in the mobile version of The Sandbox back in 2012, we had Pac-Man, Shrek, Ghostbusters, etc., and many other classics. However, toward the end of 2017, we were looking for what would be the next for The Sandbox. We wanted to build a new version of it, and we had been involved with the blockchain and cryptocurrencies space prior. When we saw CryptoKitties and the protocol behind it, we immediately saw the potential of combining NFTs with user-generated content. This was different from having a single company and a single developer selling virtual cats with attributes and unique features. We wanted to enable anyone, whether players and creators, to make their own game items with an NFT certificate to provide proof of ownership. That's how the idea of this new The Sandbox on the Ethereum blockchain originated in 2017. We are working with this new version in 3D, with multiplayer function, and multi-platform. It is using blockchain technology from the ground up with NFTs to enable users to own and monetize game items they create or earn through playing.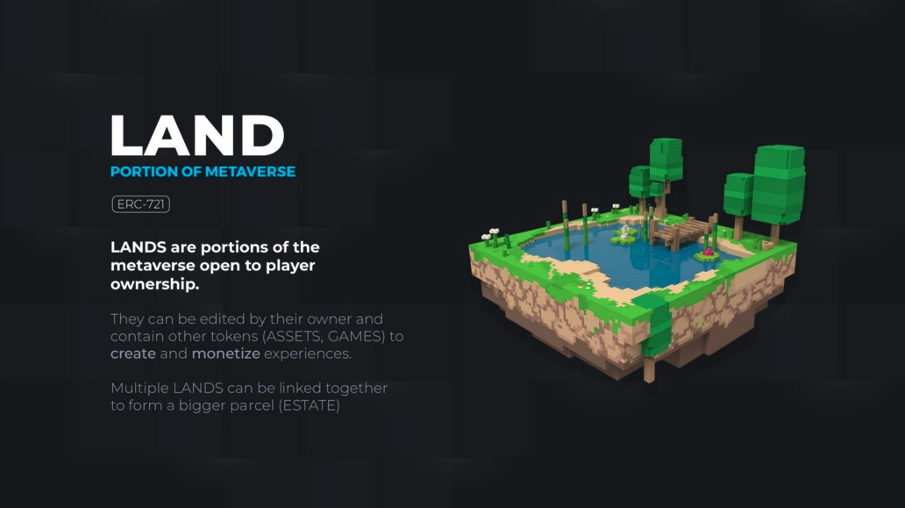 LAND is a new concept of a digital piece of real estate in the Sandbox metaverse where players can buy to build experiences on top. Once you own a LAND, of which there is a finite, limited number, you will be able to populate it with Games and Assets. Thus, the player can own part of the map of this virtual world. The current version is still in the development stage, so it has not been fully launched to the public yet. However, the majority of the tools that make the Sandbox platform, where artists are enabled to make their own NFTs and edit it for free with our available software, are already available in BETA. The BETA has been downloaded over 150,000 times, and hundreds of artists use it daily.

The marketplace is now live on The Sandbox.game and you can see all the content that has been created. There is a continuous increase in demand for new content, which is partly thanks to some of the largest landowners being Binance, and LPs like Atari, Rollercoaster Tycoon, Care Bears, Smurfs, Shaun the Sheep, Square Enix, and many more. We have also launched the BETA of the Game Maker, which is a 3D software for PC and MAC that enables you to create games without any programming knowledge. Thus, it encourages people to come on onboard.
The Game Maker is a very accessible software where you just drag and drop the assets you made with VoxEdit, our Asset creation tool. You can also get the already created assets for sale in the Marketplace. Game creators are very creative when they try to create a world with enemies, wizards, or pets, for example. So far, there have been several people establishing a name for themselves as a creator, and are very successful.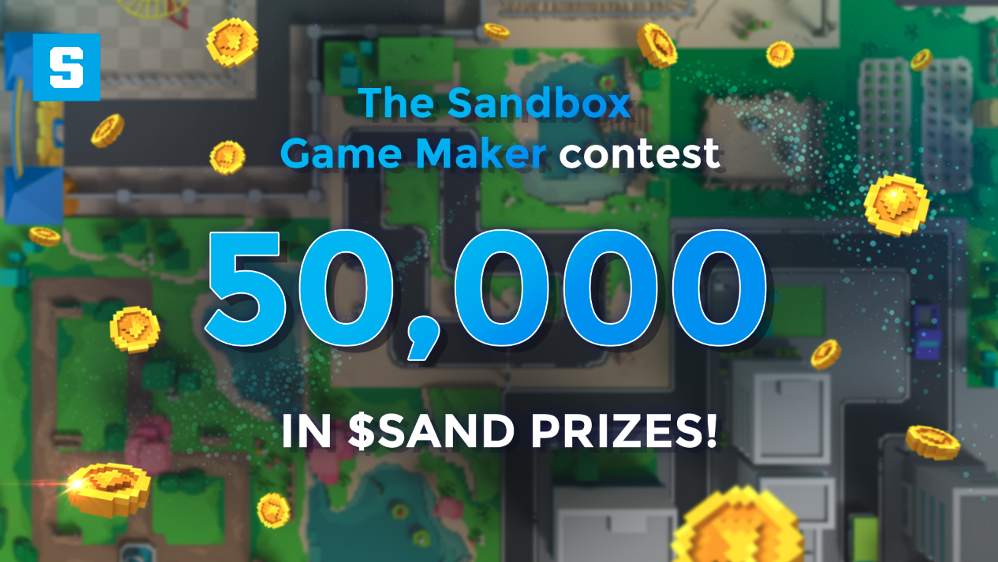 Creators are engaging with game jams, which is a contest where participants try to make a video from scratch. The first game jam was a hit, so we launched our second iteration of the game jam with a winning prize of 50,000 SAND, our utility token. The participants have to create a game world, and the most creative, high quality, and fun worlds will win. During the first and second game jam, our designers were shocked by how the gamer creators had used assets and the mechanics of the platform to build games and take it to the next level. The game jam is carried out streaming live until the rewards and the prize are awarded to the winners.
We created a SAND foundation, which has both a Creator Fund and Game Makers Fund to support the content creator to make high-quality games and assets on the platform. We already have 17 projects that are funded.
Game Experience
Games are created by anyone. Gamers that used to be on Minecraft and Roblox and many crypto artists come to The Sandbox for opportunities. For example, Hackatao is one very famous crypto artist who has been using The Sandbox game maker. That is why this space is intriguing. It is not just a virtual art gallery, but it's an actual game. Those artists turn their artwork into real 3D characters and implement their story's gameplay, progression, adventure, and discovery. That is one of the best showcases we can provide for artists. Because, without The Sandbox, their generative art can be formatted into a 3D model, but they can never play with it like they can in The Sandbox.
3 Business Models of the Gaming Industry
In the game industry, you have 3 traditional business models for monetization strategy developers use to drive revenue. One is you purchase the full game right away; you buy a game in a box or online and download it to play it without any additional purchase. Thus, you get the full game straight away. That used to be console games you would buy for around 60 dollars. You would play it, finish it, and that was it.
The second model is called Freemium, where the game is provided free of charge. However, additional features, services, actual or virtual goods to expand the game experience and functionality will require purchases. That has been democratized by mobile smartphone games very effectively. The optional features or assets, etc., for the game, can be purchased for a better gaming experience. The main issue is that the content, such as the digital virtual assets you buy by spending real money, is not yours. In other words, if the game ceases to exist, everything you have paid for will just disappear with all the virtual coins you paid real money to acquire.
Today, we are in an industry where games have a limited lifespan. Many games you started to play on your first iPhone or Android 5-10 years ago don't exist anymore. The money you spend on virtual content and games no longer exists, and you as a player have lost everything with no compensation for it. Even in case you want to leave a game that you might have inserted 100 dollars in, you will not get back the remaining 10 dollars that you have not spent in that game world. Those remaining 10 dollars in the virtual coin currency will be lost as there is no way for the gamer to claim and get back the money. Nevertheless, the Freemium model has enabled games to more casual gaming. There are 2.5 billion gamers around the world as a result of the free-to-play model, and it is a centralized economic system. In this, ultimately, users are losing rather than participating in the success of the game.

With NFTs and blockchain technology, all the content you buy or earn in the game as an NFT will belong to you. Hence, you can transfer it to other users, trade it, and if you leave the game or the game ceases to exist, the content will still be on your wallet. Furthermore, the gamer is free to decide what to do with it, and that creates a lot of other possibilities for him or her. With this technology and use-case, we finally have the basis for an economic layer in games that goes beyond just gaming. This is what we created with the open metaverse and an open-economy.
The third business model we are pioneering in The Sandbox, Play-to-earn, is the idea that games are free to play and you don't need to spend anything on it. That is optional. If you earn content in the game, the content can be sold, transferred in a permission-less manner to other users. This allows for creating a revenue model for you as a player or a creator, so you can monetize your time and skills. You don't need to ask for permission from the developers, and you are not restricted to anything. Different from casino or poker games, Minecraft, etc., you don't have any restrictions on how much you can earn before you can withdraw, either.
Sandbox – Deposits and Withdrawals
Winning money at other platforms usually is a very misleading and confusing concept. The platforms may say "you only played for 30%", and thus the company takes the rest of the winning prize. They may restrict you from withdrawing anything until you have earned a certain sum, like 1,000 dollars. The Sandbox is an open-economy, and you can do withdrawals, conversions, or earn anytime and however much you like. It is very advantageous for users to take part in the platform development.
Ultimately, it will not be the developers who make a revenue out of the users. It will be the developers and the community of the developers, players, and the users who will share the benefits of growing together. It is more aligned because it means now that the users have a real economic interest to innovate the platform because of the direct relation it has with them.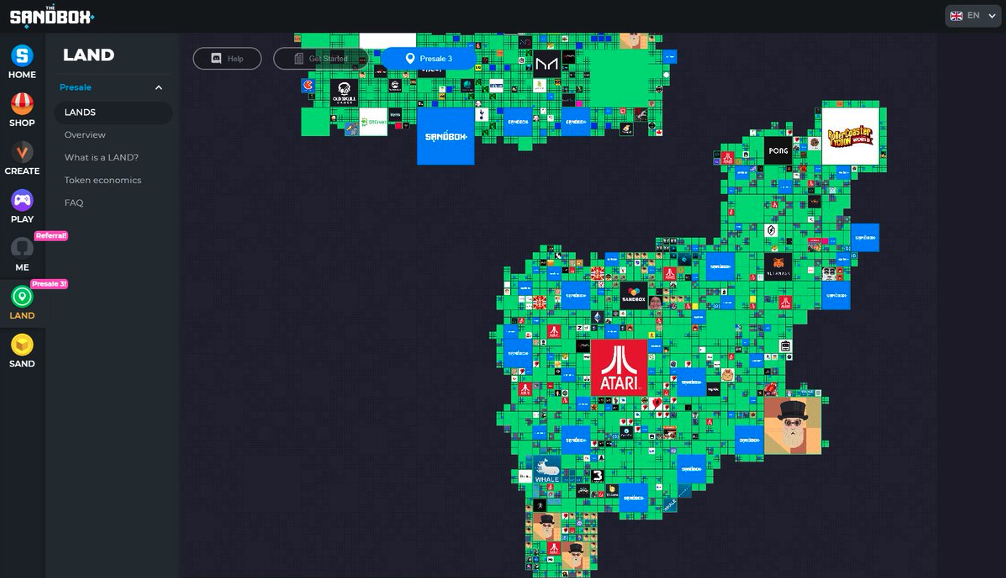 How did you build The Sandbox?
The Sandbox is the 4th company we have founded. We first started a peer-to-peer technology company, which was one of the very first applications of decentralization in 2007. That company got sold a couple of years later, and we started a network user-generated content website. That website enabled users to plot their photos, music, and video in the cloud. This was for anyone to stream their content, but we sold that company as well. In 2011, we started a mobile games company that was one of the first free-to-play mobile game platforms. It focused on Liquidity Providers, LPs, and eventually would turn players into game creators. That was the time we wondered how to enable anyone with no skills in programming and game creation to become a game creator. That gave birth to our biggest success, The Sandbox, built on the Ethereum blockchain, and we started building on it in 2017.
Growth of LANDs and Owners
Initially, the total value of the Sandbox map was 166,424 lands that in total were worth $5 million$5 million dollars one year ago. After the release of different tools to build content on the LAND, increased LPs, and the community becoming more and more involved, there are 3,500 landowners today. The value of the Sandbox lands is $25 million$25 million dollars today, so it is 5 times more than last year. We are not taking that value and the opportunity from the users though we still sell land at the $5 million price point. However, users sell and trade land at the current $25 million value. Thus, if players become creators and build content on The Sandbox, they can grow the value of their land and potentially earn real revenue from it. This is why we are introducing the play-to-earn model.
We are hearing more success stories from hundreds of artists working with us and who are supported by our foundation. Many are making a living being paid in the SAND token, the currency of the platform, for producing content. Some of them are making even more by creating content, buying land, and selling it to others. People from around the world who had lost their jobs due to COVID-19 are creators on The Sandbox today. Most of them didn't have any skills in creating games. They had never programmed games, and many were accountants or had worked in other fields prior to The Sandbox. After losing their jobs and finding an interest in us, they started building games with the free program software. Today, they are generating real income for themselves. This does take time, and skills, and motivation, but once you get the hang of it and you are passionate about creating game content, you will enjoy it.

Cryptocurrencies like Bitcoin or ETH are fungible tokens. This means that all BTCs are the same, and so there is no difference between the 2 BTC. They have the same value, and they are not unique to other BTCs. Fungible coins like BTC are divisible, and you can have up to 18 decimals. However, an NFT is actually unique, and CryptoKitties is a great example. On CryptoKitties, you can have a gold sword or a silver sword, and those assets have different characteristics. Unlike BTC, it is not divisible in the sense that each token represents a game asset with a unique function or feature. NFTs are created on a blockchain, and once created they cannot be erased or altered. Furthermore, only one person can be the owner of an NFT at a time
The SAND Token
The SAND token is a fungible cryptocurrency like BTC and Ether, and the utility of the SAND token is being a medium of exchange. People use SAND to buy LAND or send the token to play other games besides the ones on The Sandbox as it is a widely accepted token. Players can earn SAND by playing or creating games and assets. SAND is also a governance token and enables users to participate in the governance of the platform via DAO, Decentralized Autonomous Organization. Via DAO, users can exercise voting rights on the key decisions of the ecosystem. For example, users can vote on how to handle issues, matters, functionality, projects, fees, and granting of projects for the platform. They can determine the future of The Sandbox platform in a way that the community wants more than the developers. Our vision for the next 5 years is for The Sandbox to become 100% decentralized, and all the SAND tokens will be in the hands of the players, not the company.
SAND provides staking which is enabling people who are not creators or players, to get financially interested by locking their SAND. In return, they can receive rewards and resources after staking for a certain time. We have launched the first version of "The Sandbox Liquidity Mining Staking Reward". There is over $2 million$2 million dollars' worth of SAND on Uniswap at the moment that is being locked from staking. Also, we distribute 1.5 million SAND to all the liquidity providers and users who continue to put SAND into Uniswap each month. This is just the beginning as we are planning on expanding even more in 2021. We want to spread to new fields in terms of governance, staking, and the virtual gaming world to create a multiplayer experience.
The Sandbox is all about Gaming
Gaming is a world where you have characters, and avatars, enemies, fights, platforms, shooting, racing, etc. You can win and lose as you go on many quests and have a lot of interactions with other players. There are other virtual Art galleries and virtual events, but The Sandbox is a virtual gaming world with open doors to many more gaming platforms in the future. People sometimes put pressure on themselves thinking, "If I play to earn, I need to earn one or two thousand dollars". However, we have created a platform for players to come onboard without having to lose anything. Conversely, they can make some profit while benefiting from the experience of the game. Play-to-earn starts by letting people earn more than what they spend to get on. As a contributor, the time and any investment in SAND, LAND, and NFTs can produce a return investment for you in the long term. This feature is very compelling to many, and one of the things that make us unique.
Get to Know Crypto Through The Sandbox
This platform has created a space that has allowed many people to come onboard onto the crypto space, as well as get crypto people to become familiar with NFTs. Partners like BINANCE and Houbi have allowed liquidity to flow into The Sandbox, increasing usage and understanding for NFTs. I believe we have contributed to the overall NFT market. Today, one million dollars' worth of NFT tokens are traded daily. The Sandbox is usually amongst the top 10 projects that contribute to this trading volume.

New users are usually people who were not exposed to the crypto world until they encountered The Sandbox due to their gaming interests. They are learning about blockchain technology and what cryptocurrencies are all about here. What attracts them is the accessibility, fun and it offers unique and engaging games. The Sandbox has a very attractive community with over 40,000 users. Many users learn about NFTs and SAND progressively and they want to be involved and hold SAND because they believe in the long-term vision of the platform. The Sandbox team's role is to empower creators and foster creativity in the community. We do not build their games, but we assist, provide support, help, and lead them in the right direction.
Evolution of Games
People have been connecting through games for decades. Many players would try to farm content and sell rare items for real money, but they were limited by what the developers allowed them to do. It was more of a white and black market and not creating a real legitimate opportunity. However, we are taking the opposite approach; we are embracing the idea of opening the doors to the virtual world and encouraging the players to create and trade the content. We hope that we will unlock more value for players and creators, and the gaming industry in general by increasing conversion as the 4th industrial revolution is progressing.
The 4th Industrial Revolution is the concept of humans spending more and more time in the virtual and digital world. This includes working remotely, creating content online, playing and learning online, at the same time becoming less and less visible in the physical world. An economic-system for transacting assets and the value of digital assets is necessary to build for the 4th Industrial Revolution. The economy of the virtual world is going to outgrow the economy of the physical world soon. Thus, there will be more value and revenue made in the virtual world than in the real world in the next decade, and we are already seeing this shift happening. For example, people are acquiring a piece of digital art for hundreds of thousands of dollars. There was one incident where a virtual car for a Formula Racing Game on the blockchain sold for over $150,000. That is more expensive than an actual car, nevertheless, it is unique and it enables the owner to earn revenue by playing the game with it. That is what the owner saw as its return investment potential in it.
We have seen games like Infinity creators breed, raise, and fight in games where some of the most creators are worth 50-100 thousand dollars each. Now that there is scarcity, ownership, and real utility for such assets, it is proven that they can generate income and be a source of revenue. They can hold and store value as well, so they can be used for collateral in loans. This potential marketplace was discovered, and as a result, nftfi.com was born from it. Such functional innovation of this new technology enables the construction of a new economic layer for opportunities that contributes to this revolution.
We see The Sandbox as having the potential to be an integral part of the 4th Industrial Revolution, empowering gamers to become creators who are able to profit from their passion. We encourage anyone interested to come to www.sandbox.game to explore the possibilities for themselves.
Interviewer , Editor : Lina Kamada
【Disclaimer】
The Article published on this our Homepage are only for the purpose of providing information. This is not intended as a solicitation for cryptocurrency trading. Also, this article is the author's personal opinions, and this does not represent opinion for the Company BTCBOX co.,Ltd.