We had the opportunity to talk to Philip Matov from the infrastructure solution company ConsenSys. Philip talks about his journey from being a math student in Paris to how he founded his own crypto consulting company in Bulgaria to working for ConsenSys in London. Let's read about how important infrastructure in blockchain is for creating structure and splitting for the ecosystem.
Philip Matov (Venture Architect at ConsenSys)
Interview Date : 26th March 2020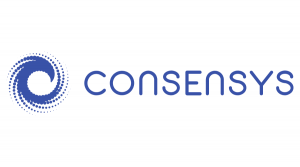 ConcenSys and Ethereum relation
ConsenSys was found in 2014 by Joseph Lubin only a few months after the foundation of Ethereum. Today, it is the world's largest blockchain technology company for enterprises and governments. While Ethereum is managed by the Ethereum foundation, Joseph Lubin who is one of the co-founders of Ethereum, started ConsenSys with the mission to build the tools and develop the ecosystem of Ethereum. The Ethereum protocol was managed by the foundation, and there was a for-profit-organization ConsenSys which was managing, creating, building the infrastructure and the tools that would help them build the ecosystem.
Today we are a little around 700+ people of experts, entrepreneurs, computer scientists, designers etc. We are represented in many different places around the world such as the US to Asia, Europe to Africa and Australia. We started off as a venture production studio, meaning investing in a lot of new businesses where we saw huge potentials. We were helping to develop these businesses to a certain point in their development. At that point, we start using our connections from the infrastructure we have build to support use-cases in larger enterprises and governments. We provide capital to companies that are in need of that, especially infrastructure solutions, which most of them are making the base of most widely used enterprise blockchain solutions today.
Initial stages of ConcenSys
Infrastructure solution such as Infura, PegaSys, Codefi, Alethio etc., are what make our core products. We also have portfolio companies that we have invested in. Some of them are Kaleido Trustology, Metamask, uPort, Rhombus etc. All of these make part of our company portfolio. We started off by investing money in this by building infrastructure and products that can help build this ecosystem. We did a lot of education to developers, entrepreneurs and corporate managers about Ethereum and about blockchain. We actually started by educating people, putting capital in companies and also started engaging in very large projects.
Banking in the Philippines through Ethereum blockchain Infrastructure
The type of projects that we have been investing in include Union Bank, which is one of the largest banks in the Philippines. A fact that not many people know is that ⅔ of the population in the Philippines is unbanked. They have more than 500 rural banks with no actual access to the central banking system, and also no web e-bank access either. A while ago, transferring money from one island to another was quite a challenge. So we went to the Philippines, and we worked with the union bank and the central bank. We introduced Ethereum as a settlement layer for these rural banks which they agreed to. So today, we have more than 100 rural banks who settle their transactions on Ethereum on a daily basis.
After 6 Years of University, I stumbled upon Crypto
I am originally from Bulgaria, but I studied mathematics in Paris for 4 years. After I finished my University course in Paris, I did 1 year in Hong Kong. After my masters in Hong Kong, I did one more masters for 1 year in Paris, I did 1 year in Hong Kong. After my masters in Hong Kong, I did one more masters for 1 years back in Paris because I did not want to start working right away.
My first job though was in Tokyo, and I lived and worked in Japan for 3 years. At that time I had a Japanese teacher who was teaching me the language, but my job was to help with Digital Transformation at BNP Paribas Cardif in Tokyo.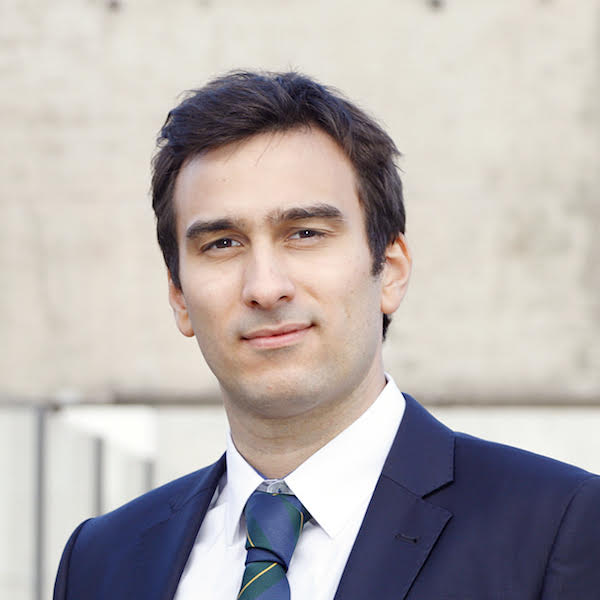 Philip Matov
I think that I still might be able to get by with my Japanese conversation skill but by no mean can I speak any business Japanese! It's not the same thing! But I completely fell in love with Japan and this is actually where I learned about blockchain back in 2016.
Blockchain Kick off with Japanese Mentor
My start in blockchain was in Japan, where I met my mentor in blockchain school, Mr. Kobayashi Satoshi. He is the founder of Smart Contract Japan, and was one of the first blockchain evangelists in Japan. He co-organized the first blockchain conference in Japan in 2016-17, where they invited ConsenSys to present in Tokyo. It was a huge event with every investment bank and investment company. It was quite impressive, the concepts and ideas they were talking about were just presented in a very different way. These would include anything from managing electricity to new ways of viewing music, and right distributions to payments to digital assets, etc. It just blew my mind and I went down the rabbit hole.
From there on, I started learning a little more about blockchain and understood from quite early on that this new invention is as much about the blockchain technology as it is about the way of unconventional strategies and thinking; it is a way of approaching solving problems and organizing entities and work, I started thinking about how I could apply blockchain in the context of my work that I was doing at Paribas. However, there was not much we could do with blockchain at the time but I definitely kept interest in blockchain.
My next step was to found my own company , so I came back to Bulgaria for a couple of years. I started my own company which was a blockchain consulting company. We worked with a number of large enterprises in the region to consult on blockchain strategies, and how it can bring value to their work. However, the South East European market is quite limiting as it's not a big enough market. I really was feeling like I wasn't in the forefront in where blockchain was happening, and I was following up with ConsenSys from the moment I learned about blockchain.
I admire ConsenSys' Co-founder Joseph Lubin a lot. I sort of felt an obligation to help ConsenSys to achieve their goal because I share the vision of the company, and because they first introduced the concept of blockchain to me back in Japan. So I was very excited to join ConsenSys. It has been a little over a year in the London office and my role is to help develop our business, especially business developments focusing on digital asset strategy. This market is very new, so it requires a lot of effort to really find the right product market fit for different use cases. So far, it's been quite a journey.
Interviewer , Editor : Lina Kamada
【Disclaimer】
The Article published on this our Homepage are only for the purpose of providing information. This is not intended as a solicitation for cryptocurrency trading. Also, this article is the author's personal opinions, and this does not represent opinion for the Company BTCBOX co.,Ltd.