Today (on April 6th, 2021), we have confirmed multiple SUSPICIOUS emails disguised as BTCBOX (our company).
An email disguised as our BTCBOX was sent with the subject "【BTCボックス】Cryptocurrency Deposit Notice".
Here's the sample of fake emails disguised as BTCBOX: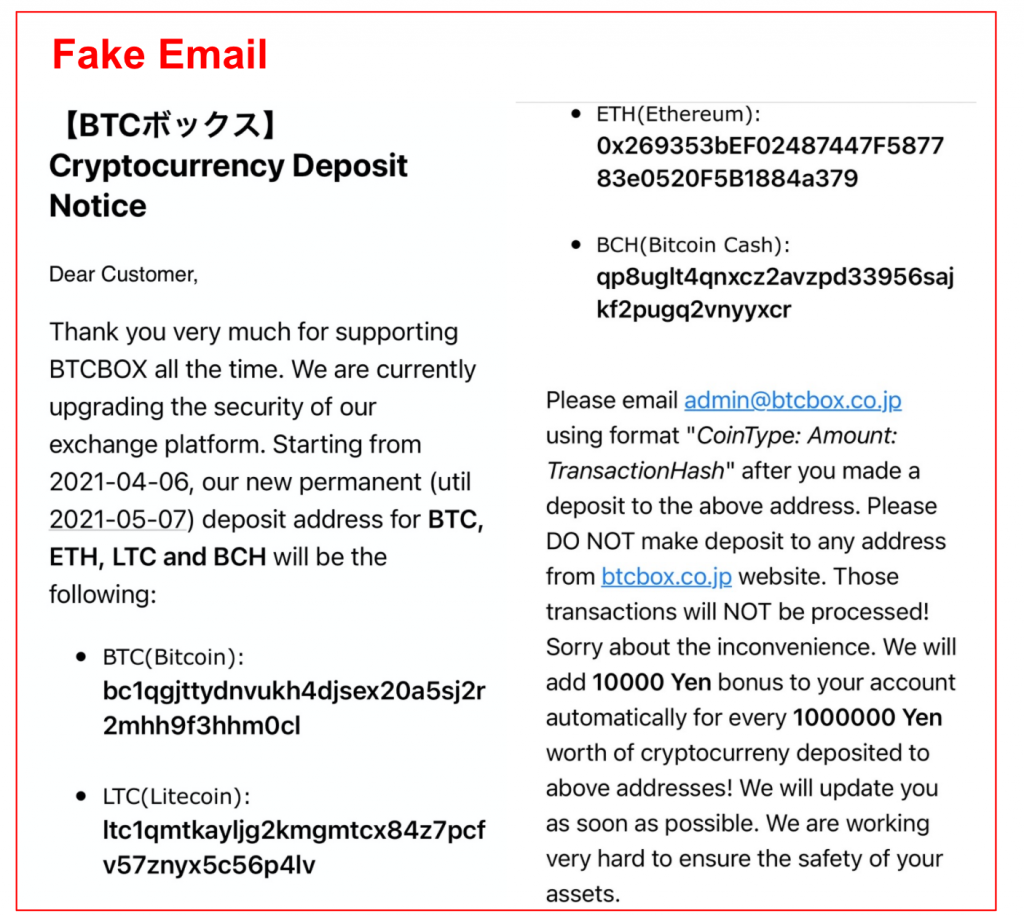 The contents described in the email is for DECEIVING crypto assets by calling itself BTCBOX.
Please do NOT send any cryptocurrency to the addresses inside.