Thank you for always using BTCBOX.
Recently, we have confirmed multiple SUSPICIOUS messages via WhatApps disguised as BTCBOX (our company).
The contents described in the messages are for DECEIVING money by calling itself BTCBOX.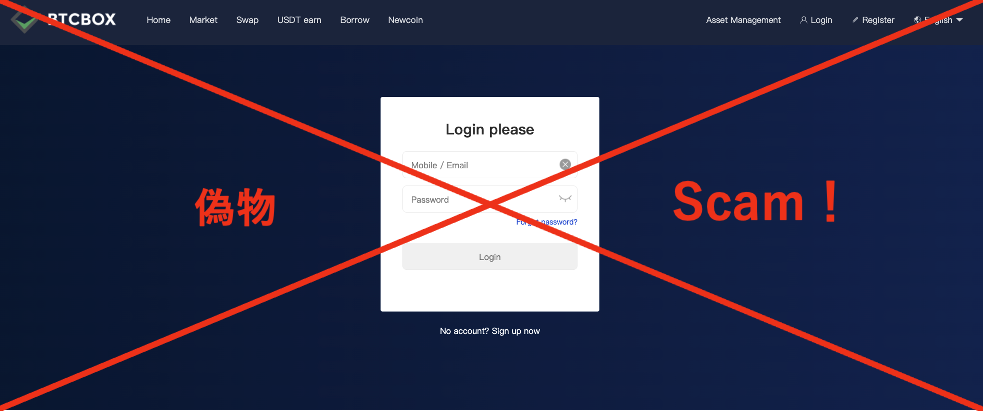 Please do NOT send any money or personal information to the phishing site.
Please be sure to confirm its URL and access to the correct domain【btcbox.co.jp】.