Thank you for your constant support.
We would like to announce that the company will suspend part of our Services during End of the Year and New Year holidays for the period 28th December 2019 〜 5th January 2020.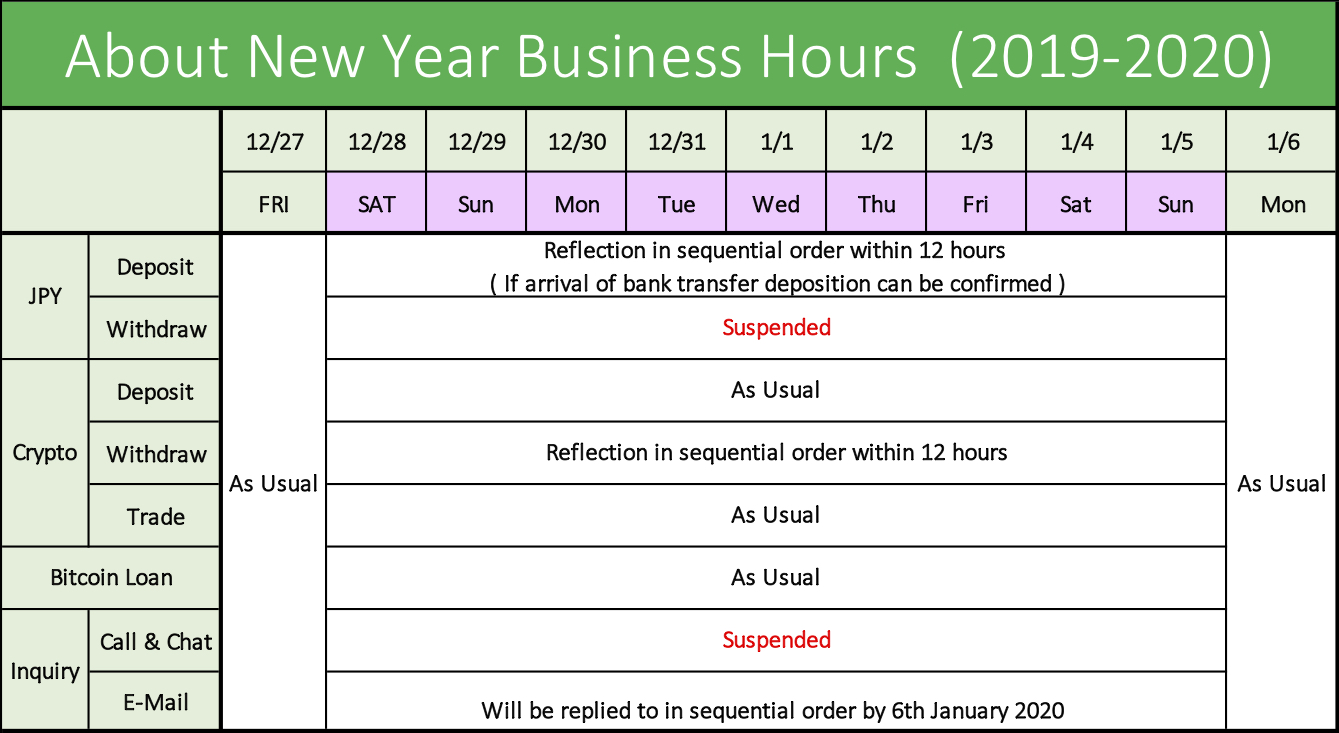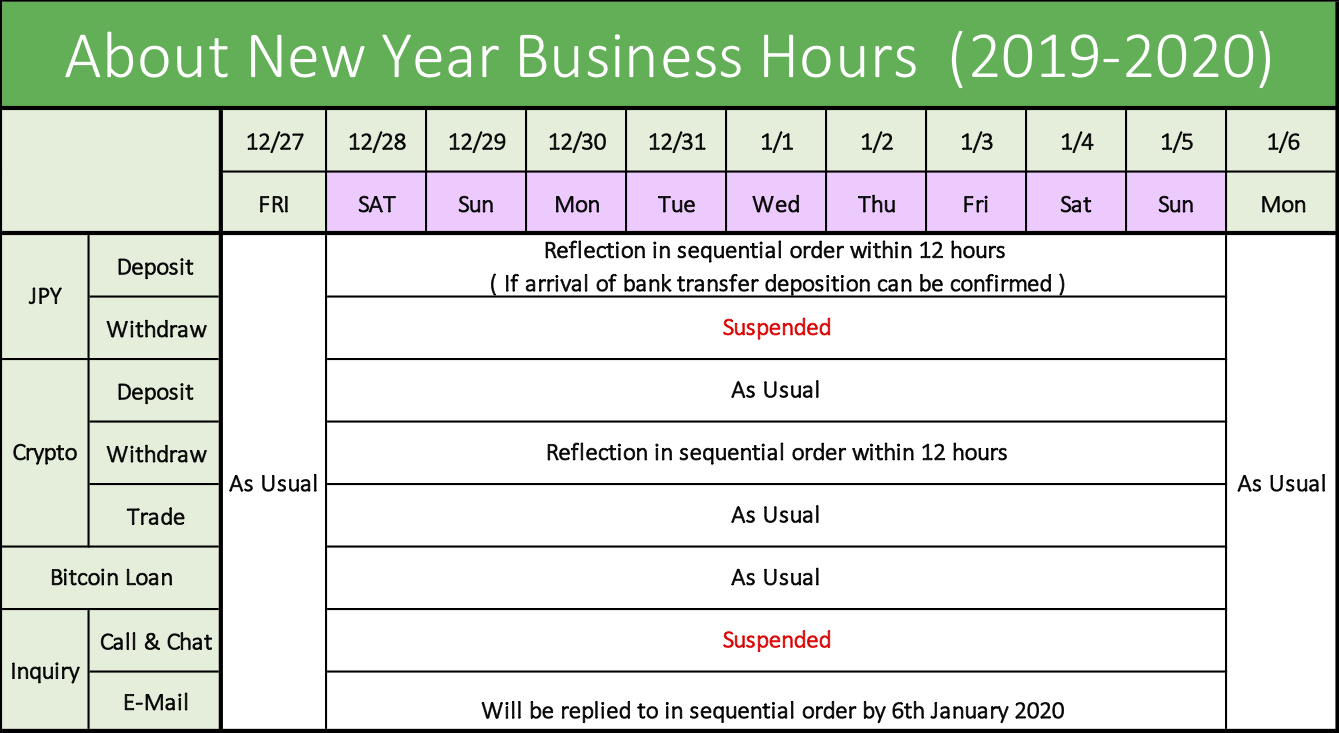 Business Suspension Period (9 days)
28th December 2019 ~ 5th January 2020
Suspended Services
Call ・Chat Inquiry
Account opening related Examinations
Withdrawal of Japanese Yen
Available Services
Cryptocurrency Trade ( of all handled cryptocurrencies)
Japanese Yen Deposition (if arrival of bank transfer deposition can be confirmed)
Bitcoin Loan
Cryptocurrency Reflection of Withdrawal and Deposit
Application registration for New Account opening
※ The final reception time for Withdrawal of Japanese Yen will be until 14:50 on 27th December 2019 (JST). In case of final reception time is exceeded, the reflection for the transaction will be carried out in a sequential order after 6th January 2020. We hope for your understanding.
※ Regarding Deposition of Japanese Yen, the transaction will be processed within 12 hours after the arrival of deposit has been confirmed.
※ As a principle, the Withdrawal of cryptocurrency will be reflected within 12 hours in a sequential order, however in case of heavy concentration of withdrawal request, please understand that withdrawal requests may be reflected and possible after 6th January 2020.