Thank you for your constant support. 
In order to provide pleasant service for our customer's, we have now renewed the Deposited Asset page on our homepage. After login on your account on our website, you can confirm the Currency Ratio, Total Assets Change etc. on the bottom of the top page.
Thank you, and we hope for your continuous support.
the Deposited Asset page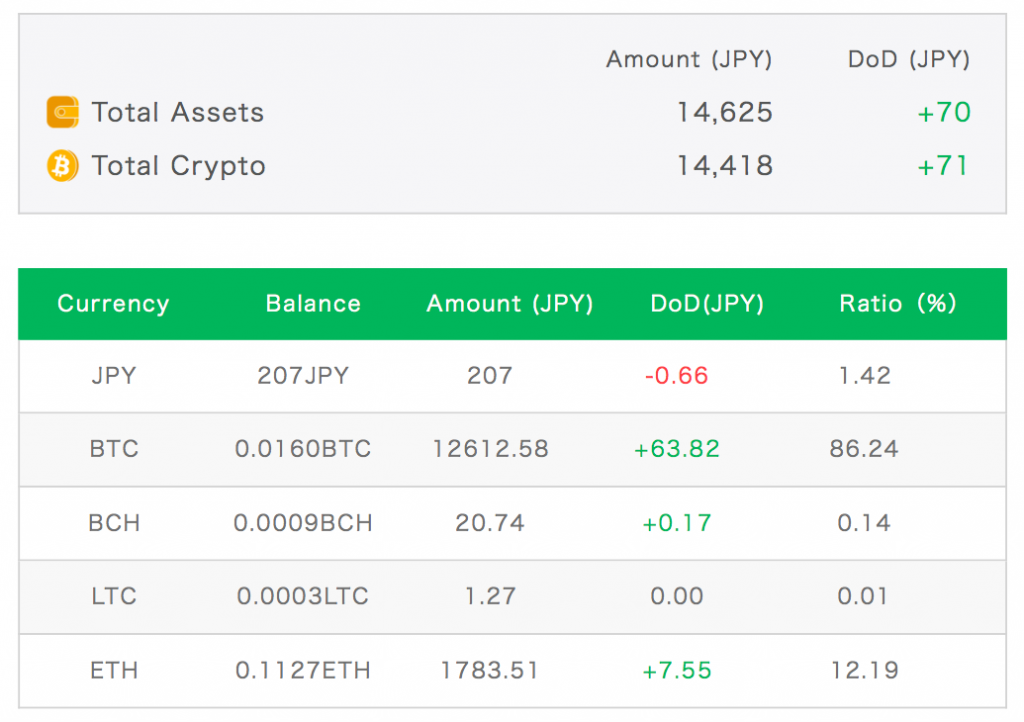 The amount (JPY) for each cryptocurrency is the current evaluation amount calculated using the latest price of this exchange
Balance is the current committed balance (including loan balance)
The change from the previous day(DoD) is the difference between the current evaluation amount and the evaluation amount at 16:00
Equivalent value of the Bitcoin loan's balance is also calculated in the assets.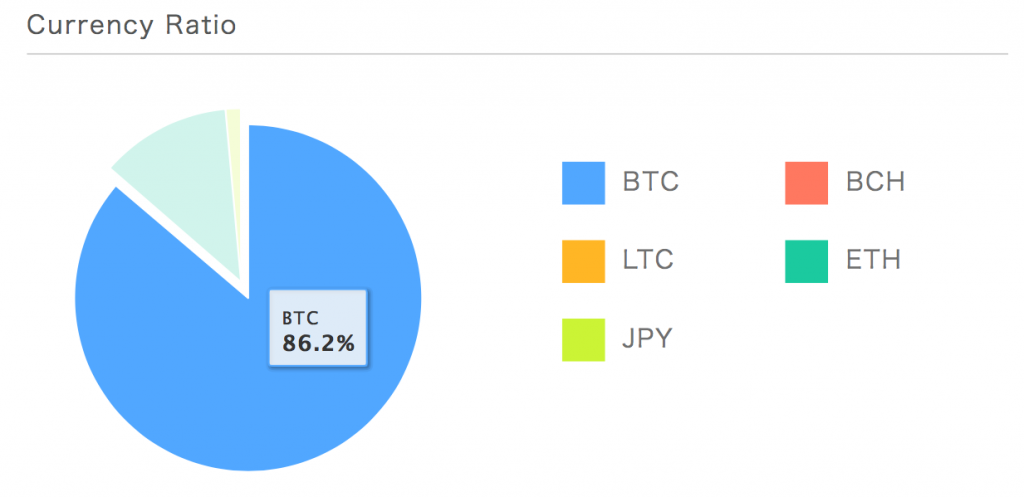 Total assets change is the evaluation price change as of 16:00 in the past 7 days