For your asset's safety, we recommend a periodic confirmation (self-check) of asset balance.
After logging in to BTCBOX's homepage (PC version), please click on "FINANCE", "Transaction History" in that order, so you can download "Transfer Record", "Trade detail" and "Balance report" in CSV file.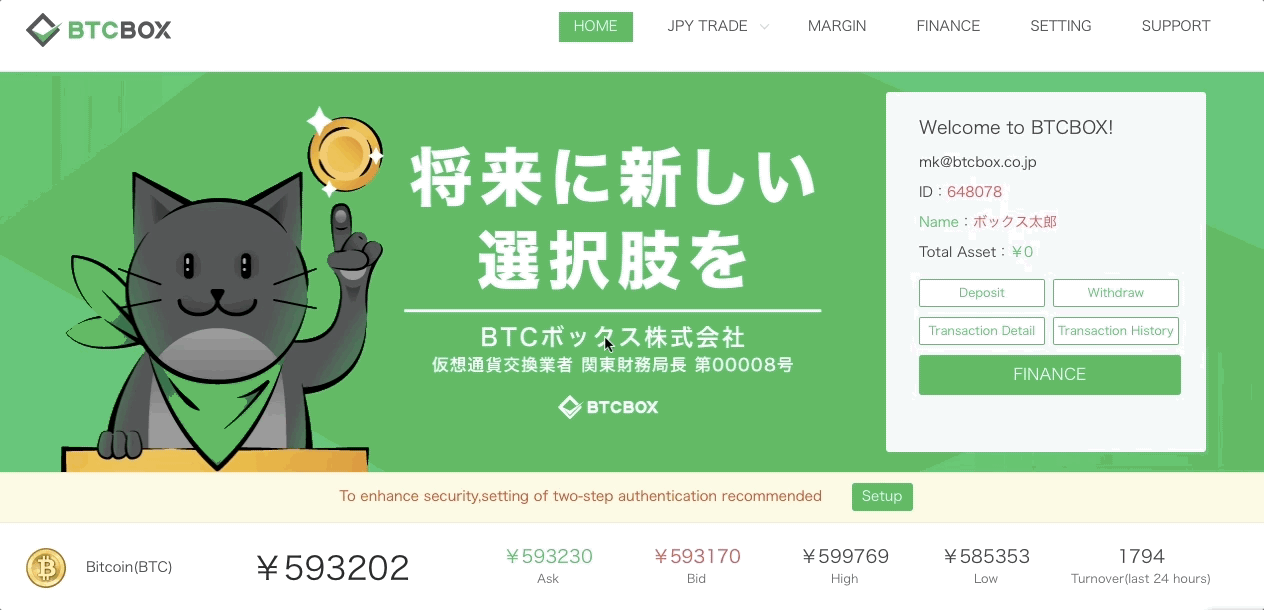 If you are a customer with a lot of trading volume, please be aware that you can download up to 5000 cases per day from the website, so we highly recommend that you download these reports periodically.
Also, if you need data over 5000 cases, please contact us, and we will provide you with all your reports.