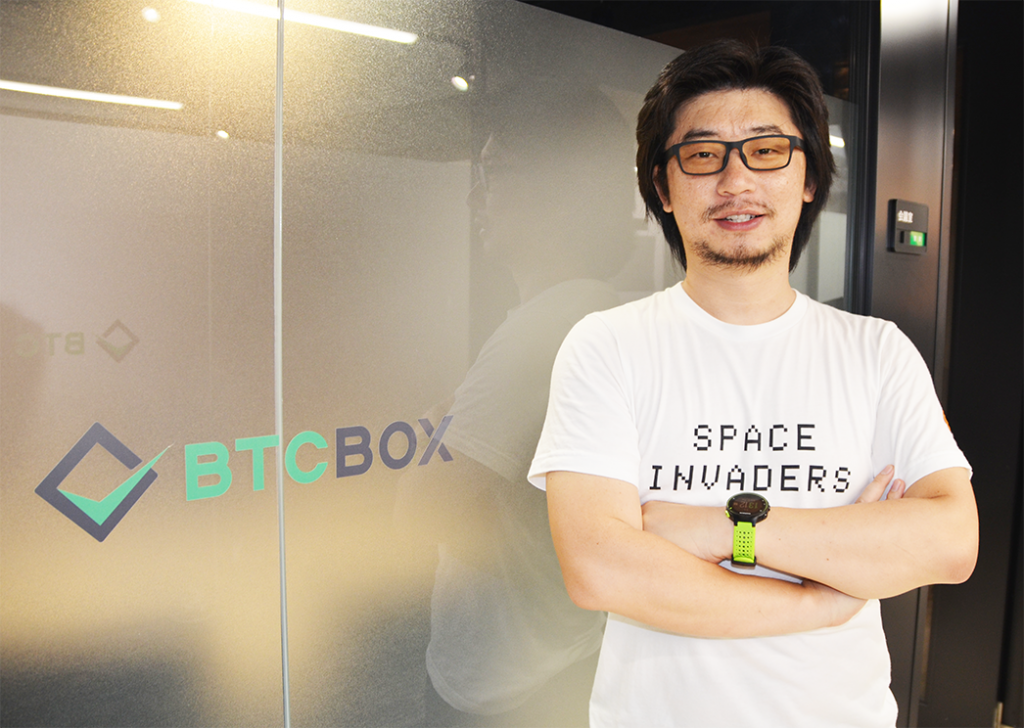 Introduction
My name is Jacky and I am working at BtcBox co.,Ltd. Before entering the Company, I was working as a developer concerning web developing for 10 years, mobile developer for 5 years, and I also have experience in the fields of stock and financing, and shipping industry other than the IT industry. To categorize my field of occupation, the definition of it would be close to calling me a full stack developer.
What was your first impression about cryptocurrency?
The first time I heard about it was in 2011, when the cryptocurrency exchange rose to be a bull market . A friend of mine recommended buying it, however I did not think of buying it at that time (currently, my friend has become a stockholder at a listed company on a stock exchange). I did not receive any detailed explanation regarding Bitcoin from my friend, so after I did some technical research by myself, I tried downloading client softwares etc.
At that time,I felt like Bitcoin was a very inconvenient for general users to use. Simultaneously, that was exactly the reason for why it had not much value. However, in the last 10 years of ongoing expansion, several wallets have been developed, and Bitcoin in itself has repeatedly been upgraded. Now, it has become easy even for general users to use.
How is the Chinese and the Japanese cryptocurrency community different?
The biggest difference is the number of people. The number of people investing in cryptocurrency in China is is even bigger than in Japan. There are various fields including technology development, ICO, mining, and mining machine sales etc. Nevertheless, as management from the government has yet to be reached, scams using cryptocurrency have increased.
From an investor protection point of view, Japan holds a world top level regulation. Currently, there are not many countries that have been able to create clear law regulations concerning digital currency in the world. However, I think that eventually every country will adapt similar law regulations like Japan.
Comparing to conventional financial market, how does the cryptocurrency market differ?
If you compare cryptocurrency to stock exchanges, securities and futures contract, etc., you can say that cryptocurrency is a completely different field. The hurdle is low, so anyone can easily execute transactions, and technically anyone can possibly establish a cryptocurrency exchange. What is even more interesting about the cryptocurrency market is that it is possible to conduct transactions 24 hours around the clock. You may become tired sometimes, but many chances come along with this.
From 2016 to 2017, cryptocurrency exchanges have increased rapidly, the even the same currency can have a different value depending on the exchange. Especially, in the exchanges between China and Japan, the difference in value can be up to 20%. Many people and organizations dive into these chances in order to increase their assets many times.
What is your impression of Japan?
I came to japan in 2016, and it has already been 3 years since. Japan is very clean, in addition to having very convenient living and transportation means, there are also many public facilities, so I think that it is a very kind environment for families with children. In addition, the world's top engineers are gathered in the international metropolis that Tokyo is, where various meetups are held every day for interactions between. Regardless of what kind of interests you have, if you go to Akihabara or Shinjuku you can find anything that you would like. Therefore, for a tech geek like myself, I think that Japan is the perfect place.
What is your favorite cryptocurrency?
My favorite cryptocurrency is EOS. Different from the consensus algorithm of POW which Bitcoin has adapted, EOS is functioning by an algorithm called DPOS installed with byzantine fault tolerance. By this algorithm, EOS has at the same time achieved high transaction speed and decentralization. Comparing it to Bitcoin transaction speed that is 7 transactions per second, EOS can process up to 3000 transactions per second. Moreover, the remittance can be conducted without transaction fee.
However, as a developer I have most interest in the platform of the smart contract that EOS has. Many people have developed various decentralized applications and run them on EOS. Currently, I am also in the process of developing DAPPS on EOS, but since it is in the middle of development, I cannot tell you any further details about it.
Currently, as EOS is not directly available in the Japanese exchange, I am waiting in hopes of the day when transactions will be possible.