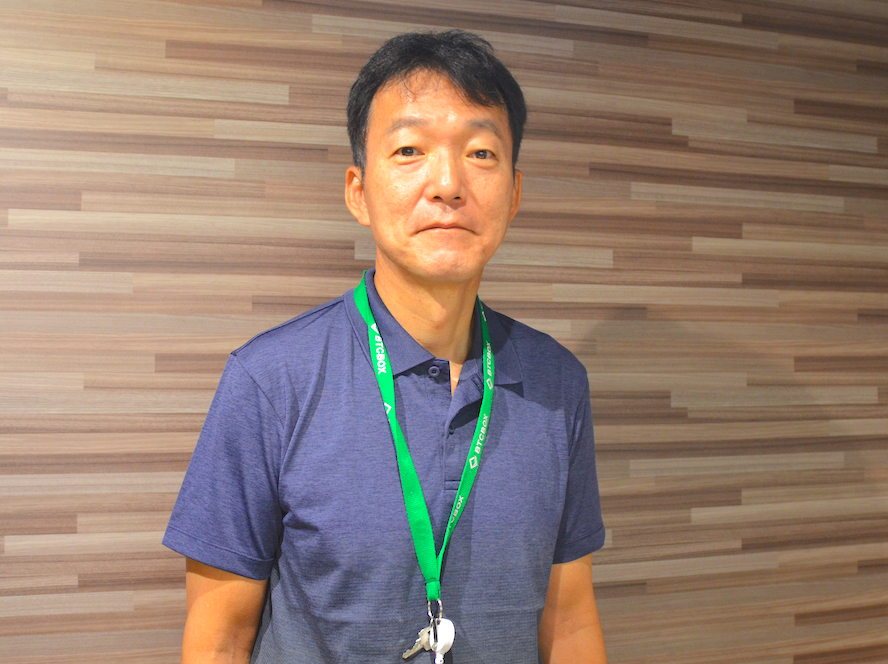 My name is Sasaki, and I am the director of the Internal Audit. I joined the company in 2019, and before that, I was working as a securities inspector at the Kanto Local Finance Bureau for 4 years. Before I became a securities inspector, I was working at public companies as an information security and system risk consultant for about 10 years.
When did you come to know about cryptocurrency ?
The first time I encountered cryptocurrency was when I was working as an inspector 4 years ago. At that time, a fund trader came in for a competence inspection, and it was not an ICO rather I discovered it to be a fraudulent pamphlet with cryptocurrency as its substance. I knew about cryptocurrency's existence even before that incident, however, I was not intrigued by the idea that something with no physical entity could have value. After that, as I came to know about the blockchain structure, I became very interested in when I understood it has many common points to information security theories. In information security, the 3 elements "Confidentiality" "Integrity" and "Availability" are essential.
I was very impressed by the blockchain being an open-source by nature with no provision of confidentiality but still having secure integrity (cannot be falsified) and availability (anybody can access at any time) making it a very liberal and innovative technology. Starting with Bitcoin, cryptocurrencies in a way do have all the features of leading a currency. I am very confident in the potential and the value of the blockchain tech-based cryptocurrency when looking at it from the aspect of now being traded all over the world regardless of it not supporting the credibility of the nation.
What do you bear in mind as an Internal Audit Director?
The Internal Audits aim to make sure that all the company procedures and task are conducted according to Law and Regulations and our internal company terms, to confirm if there are any issues with the company's efficiency and operation, and to improve it leading to a higher company valuation. Speaking from a perspective as someone with experience as a risk consultant and a securities inspector, I do think that the required degree of regulations and risk management in this industry is too high, especially for start-up businesses.
We have to have an overhead view on the general businesses and first try to propose measures for risk issue improvement and prevention methods which is why we must bring that down to a fixed standard. I especially watch over the management safety of deposited asset storage, trading system safety, and stable operation. It may come forth as if I am blowing my own trumpet, but to be honest I think that our company's biggest strength starts from our management rank, the fact that everyone is so diligent. If you point out an issue from the Internal Audit, the person in charge will immediately try to solve the issue if possible.
Generally, calling out attention to an issue from the External Audit is an often seen scenario in many places, however, there is never any improvement due to resistance from the site if issues are pointed out from Internal Audits. So, the fact that we can do it here is very refreshing.  Comparing to the required degree of regulation and risk management of this industry,  our company still has to reinforce and strengthen its system, but by repeating the PDCA cycle and building a firm alert system, we all are striving to create a company that is more secure than ever for all our users.