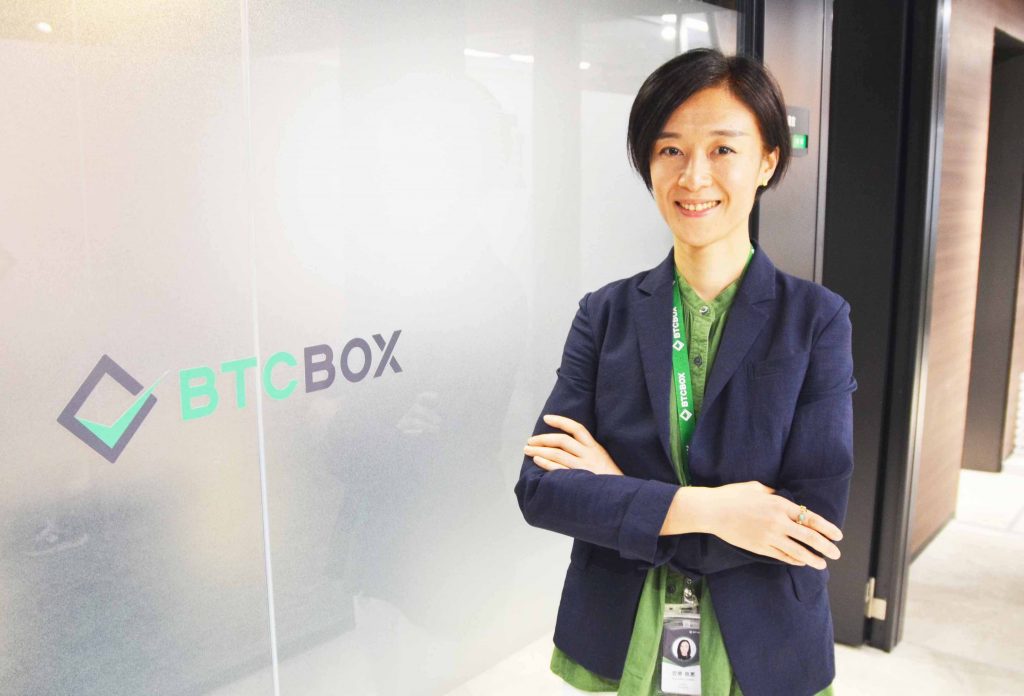 Yoshie Kasahara
I entered the Company in February of 2018. After working as a CS team leader in the sales planning department, I am currently in charge of Recruitment at the General Human Resources Department. Personnel system (creating a convenient environment for employees) ~ for our Company's branding recruitment, we are striving to reach our results we are committed in a careful and polite work manner.
When did you first know about cryptocurrency
The first time when me and Bitcoin met was in the Fall of 2015. I was working at a financial call center were rumors like"recently something like bitcoin has come out" had spread. Although I was a little interested, I did not start doing research about it as I had found myself in a completely different world at that time. A year passed after that, and I received the opportunity to work with cryptocurrency related work, and so far, I had become very familiar with that financial instrument. I remember that I had no resistance in creating an account and immediately started transactions. After a few days, I could not believe my eyes when I saw a valuation gain of 100000 Yen. Even though it was a transaction as small as a stock, and generally we tend to only think of it as ''at the end it is all about money'', however this truly had a shocking impact on me.
At that time, I would often hear comparisons like ''the impact of it is as great as when the internet first came out''. The me back then was still young, so I wouldn't compare, however looking at the condition of the world now that it has turned into a cashless society, although there are some challenges, it is believed that it is only be a matter of time when cryptocurrency will be completed and be used as a settlement mean on the internet. In the process of blockchain technology development and the increasing awareness in the world. As values are augmented, unnecessary parts are erases, and it is slowly modified becoming not only more convenient, but also ''essentially valuable in the human society''. It is very interesting when you can feel something like this right in front of your eyes. Because we live in a world where we revise and create our own values just as the flow of tide, we have created a system that accepts and connects individuals who evaluate each other in order to build a large network where everyone can participate. I feel like because of this P2P mechanism , this will become a synonym for the new era.
What kind of a company is BtcBox co.,Ltd?
''The environment to find one's utmost self-potential. '' This is my principle in life. Confirming, accepting each others differences mutually, and create a hard working environment of friendly rivalry. There exists a grandness here where small details do not matter. The reason why such an environment has survived the idea of its founder David Zhang, is because it has been past on and inherited as the assigned responsibility will be left to the end. As the manager who is endowed with a certain position and responsibility, we have the employees go through an experience where one's own opinions and ideas are easily reflected upon, and failures are recognized as experiences.
Moreover, what I think of as important as in charge of Human Resources is ''environment creation''. Based on the idea of ''contagious energy'', where everyone as an individual holds a self-sense of responsibility. We aim for an atmosphere where we take care of each other, and can naturally work with enthusiasm. It might seems like a too beautiful of a saying , however ''the company is made of up people , and I truly believe in it being is important. I think it is my mission to maintain and continue such a corporate culture, and therefore I work on a daily basis in order to contribute to our company's business performance.